Food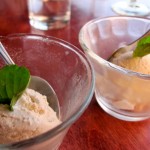 I don't think there is an ice cream flavor in existence that I am not interested in trying. While there have been some disappointments (such as a flavor with actual popcorn, or a garlic flavor), I am usually pleasantly surprised at how flavors that may sound strange actually turn out to be awesome. (See Weird Ice Cream Part 1,… Continue reading →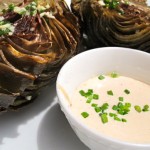 I know most photo essays are all about gorgeous views and beautiful scenery, but I decided to make this one all about food. During my 5 day trip to Baja California, Mexico, I ate a lot of incredible stuff, some of it traditional, some of it less than so, but pretty much all of it was incredible. I'm leaving out… Continue reading →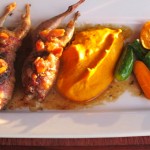 During my time in Baja California I consumed a lot of truly incredible food. Before visiting, I had no idea that this region of Mexico was so well renowned for its cuisine. It only seemed fitting that during my trip I try not one, but two new birds – Ostrich and Quail. The chefs at Hacienda Guadalupe made this experience… Continue reading →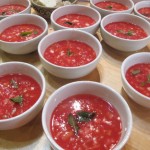 During my stay at Rancho La Puerta, I had the privilege of taking a cooking class at La Cocina que Canta with visiting chef, David Cohen. This gazpacho recipe is his invention, not mine.
The location is technically on the Rancho La Puerta Grounds, but it is fairly far away from the lodging area on account of its… Continue reading →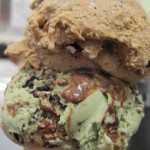 I ate ice cream in San Francisco every single day during my one-week trip.
Anyone who knows me at all knows that I rarely go more than a few days without eating ice cream, so I surely am not going to miss out on my favorite food during a trip. I always try to hunt out a local favorite, like… Continue reading →