Food Friday: Toasted Ravioli
Welcome to another post in my St. Louis Food series in which I highlight some of my hometown's famous foods.
Today's post is all about Toasted Ravioli.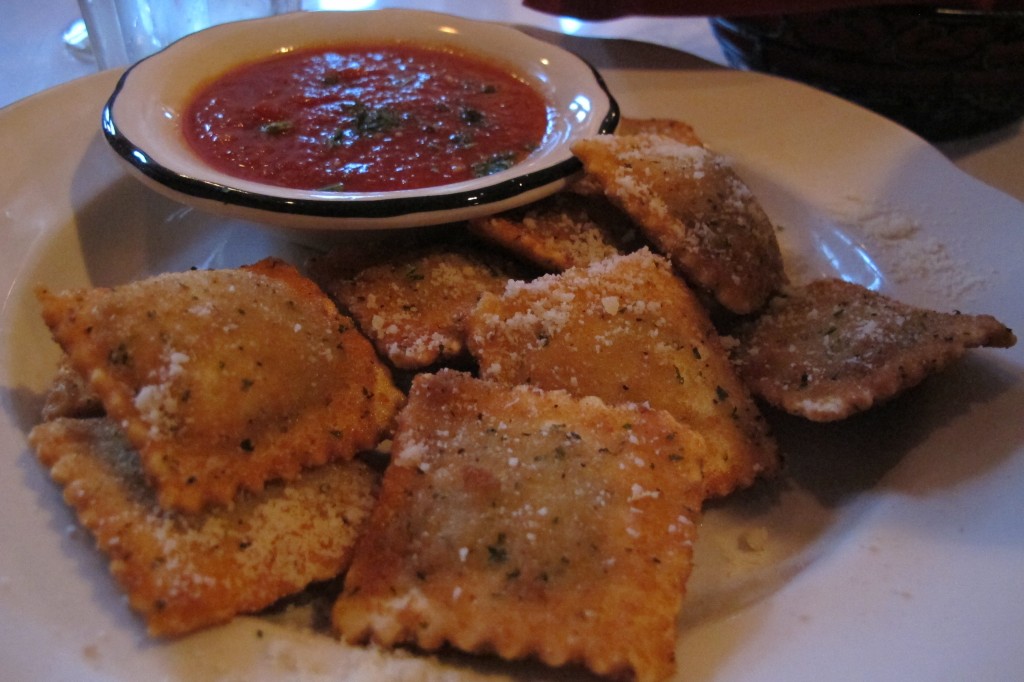 Apparently, Toasted Ravioli is an STL thing
Growing up in St. Louis, I had no idea that the rest of the US was deprived of this delightful dish. Sure, some of you may have seen a freezer-section version of this masterpiece, but it is nothing like the original, which was born right here in St. Louis, Missouri.
Simple, yet incredible
Toasted ravioli starts out like basic ravioli. Little squares are cut out of rolled pasta and then stuffed with a mixture of meat and spices, then sealed up, occasionally with a decorative crimped edge. What makes is special is the next step – coating the ravioli in breadcrumbs and then either baking or frying them. It takes simple ravioli to a whole new level of deliciousness, making them Toasted Ravioli.
The filling can vary from chef to chef. Traditionally, the filling is meat, the more basic being ground beef, and the fancier versions containing any mixture of sausage, veal, and/or pork. Some restaurants now serve vegetarian-friendly versions as well, which are stuffed with cheese. The type of closure can also differ between chefs. While some prefer to keep it decorative with the crimped edge, others prefer to allow the diners to get right to the filling with a basic sealed edge. No matter how the ravioli is prepared, it is best served with a bowl of marinara sauce for dunking.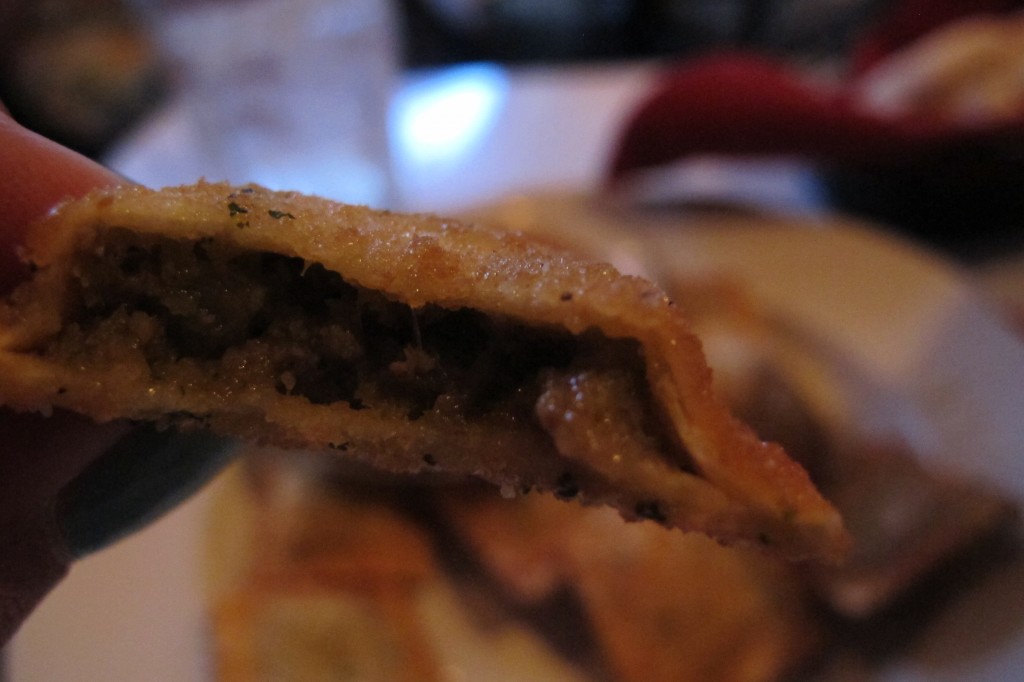 Where to get it
Toasted ravioli is a pretty big deal in St. Louis, so you can find it at a lot of bars and restaurants, but the best stuff will be found in the Italian neighborhood, which is called The Hill. It's there that you will find the delicately seasoned meats and secret-family-recipe sauces. My favorite place to get toasted ravs is Zias. However, if you can't make it to the hill, Cicero's in the University City Loop area does a pretty good job as well.
4 Responses to Food Friday: Toasted Ravioli