Several months ago, I was a guest of my friend Jorge's Podcast, which is built into his blog Every Ist and Every Ism. Somehow I never posted on MY blog about it, which is a damn shame, because the Jorge and I are a delightful duo. I mean look at us, we even have a comic-book version of ourselves… Continue reading →
I recently tagged along with Dani on the Great Coast Road Trip. It was incredible. I'm starting out my posts about the road trip with my favorite stop along the trip, Whistler. It is one of those amazingly fit and happy towns that just sucks people in and makes them never want to leave. During my short visit, I… Continue reading →
I have some very exciting news. I've known this for awhile, but I've been holding back on announcing it. I just wanted to make 100% sure that it was actually happening. Well, the plane tickets have been purchased and things are really speeding up so it's time for the big announcement.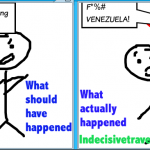 I cannot say I have spent a long period of time in Puerto Rico, but it doesn't take more than a couple of trips to the island (venturing outside the large resorts) to realize that something is wrong with Puerto Rico's relationship with the United States. Living with Pedro means listening to a lot of rants and conspiracy theories, but… Continue reading →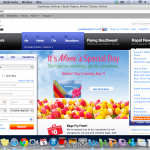 After my interview on Million Mile Secrets went live, I started getting a flood of emails about a lot of things, but the most popular question was:
How to use Southwest Points for International Travel
Most people know that Southwest is an amazing domestic (US) airline that allows you to rack up points very quickly. The only downfall is that… Continue reading →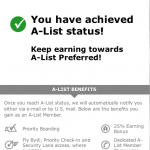 You may or may not have heard the term "points run," which refers to a trip that's main purpose is to earn points. Now, considering this practice involves spending money, one might argue that it's not exactly budget friendly or wise, but I believe that sometimes, they can be worth it.
The year 2013 was my year of mastering the… Continue reading →