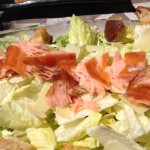 My first lunch in San Francisco really set the bar high. Of course, the city did not disappoint, as you will see throughout the next few weeks as I feature some of my favorites dishes from this wonderfully delicious city. But first, let me tell you all about Samovar Tea Lounge.
The main reason my friend Sara took me… Continue reading →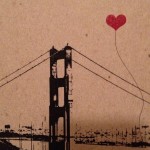 I'm about to kick off a series of posts all about my trip to San Francisco. I absolutely adored San Francisco, so I am super excited to share everything with you guys. I figured, what better way to start off the series than a list of ways this wonderful city stole my heart? Here are 5 reasons why I love… Continue reading →
I swear this post is about Puerto Rican food, but allow me to spin you a quick little tale first.
In case you didn't know this, buen provecho is Spanish for bon appetit. Sidenote: isn't it weird that there is no English phrase for this? As if we're so lazy that we can't even come up with "enjoy you meal"… Continue reading →
In case you didn't know this, I'm addicted to tattoos. Most tattoo-lovers are pretty loyal to a single tattoo artist, but since I am so often on the move, I don't always have the luxury. So, when I got a chance to get a tattoo in Puerto Rico, I was all about it.
When it comes to tattoos, I've had… Continue reading →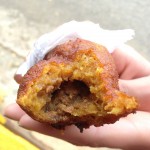 I'd say at least 50% of my time in Puerto Rico was spent eating. I met almost every single person in Pedro's family, and every single one of them wanted to feed me. Clearly, this is my kind of country/family. One of my favorite dishes that a family member served me was an alcapurria.
So What's an alcapurria?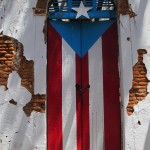 If you study Spanish long enough, you will get exposed to Spanish from countries all around the world. I remember taking a high-level Spanish literature class in college with several native speakers. There were students from Venezuela, Puerto Rico, Mexico, Argentina, Perú, Spain, and Ecuador. Every time we got into a heated argument about how to properly translate a phrase,… Continue reading →