The Sutro Baths are one of those things that just seem completely unreal. Located in San Francisco California, it was once a huge private swimming pool complex that was built in the late 19th century. Unfortunately, a fire in 1966 destroyed the main complex and the building was left abandoned. The Cliff House, a resort built near the Sutro Baths,… Continue reading →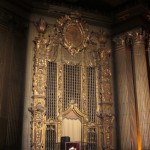 There is something so beautiful about an old theatre. I was thrilled that I was able to catch a movie at the Castro Theatre while I was in San Francisco.
The Castro Theatre was built in 1922 and was designed by Timothy L Pflueger, who later became a very well known Bay… Continue reading →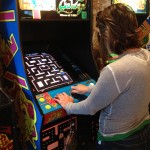 A few months ago I finally made it out to Columbus, OH to visit Stephanie, aka The Travel Chica. In 2012 she visited me in St. Louis so I was long overdue for a visit to my fellow Midwestern-based travel blogging friend.
The long weekend in Columbus did not disappoint. My favourite part of the trip was visiting the… Continue reading →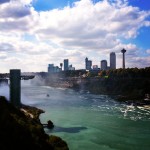 I finally saw Niagara Falls for the first time. I admit that it was one of those sights I always wanted to see, but since it was almost too accesible, I never made it a priority. Luckily, some good friends of mine recently had a wedding in Buffalo, NY and I turned that wedding trip into a mini-vacation. (Check out… Continue reading →
I am very excited to announce that I have partnered with award winning travel comparison website, Momondo, to give a Lomo Fisheye Camera to a lucky reader!
How to Enter
1. Like Indecisive Traveler on Facebook
2. Follow @IndecisiveRease on Twitter
3. Pin an image from ANY Indecisive Traveler article (pick your favorite!) on Pinterest and then leave a… Continue reading →