Whistler and Blackcomb Mountain
I recently tagged along with Dani on the Great Coast Road Trip. It was incredible. I'm starting out my posts about the road trip with my favorite stop along the trip, Whistler. It is one of those amazingly fit and happy towns that just sucks people in and makes them never want to leave. During my short visit, I met people from so many different countries who had originally planned to stay anywhere from a week to 6 months and ended up living there permanently. After visiting the mountains, I could completely understand why.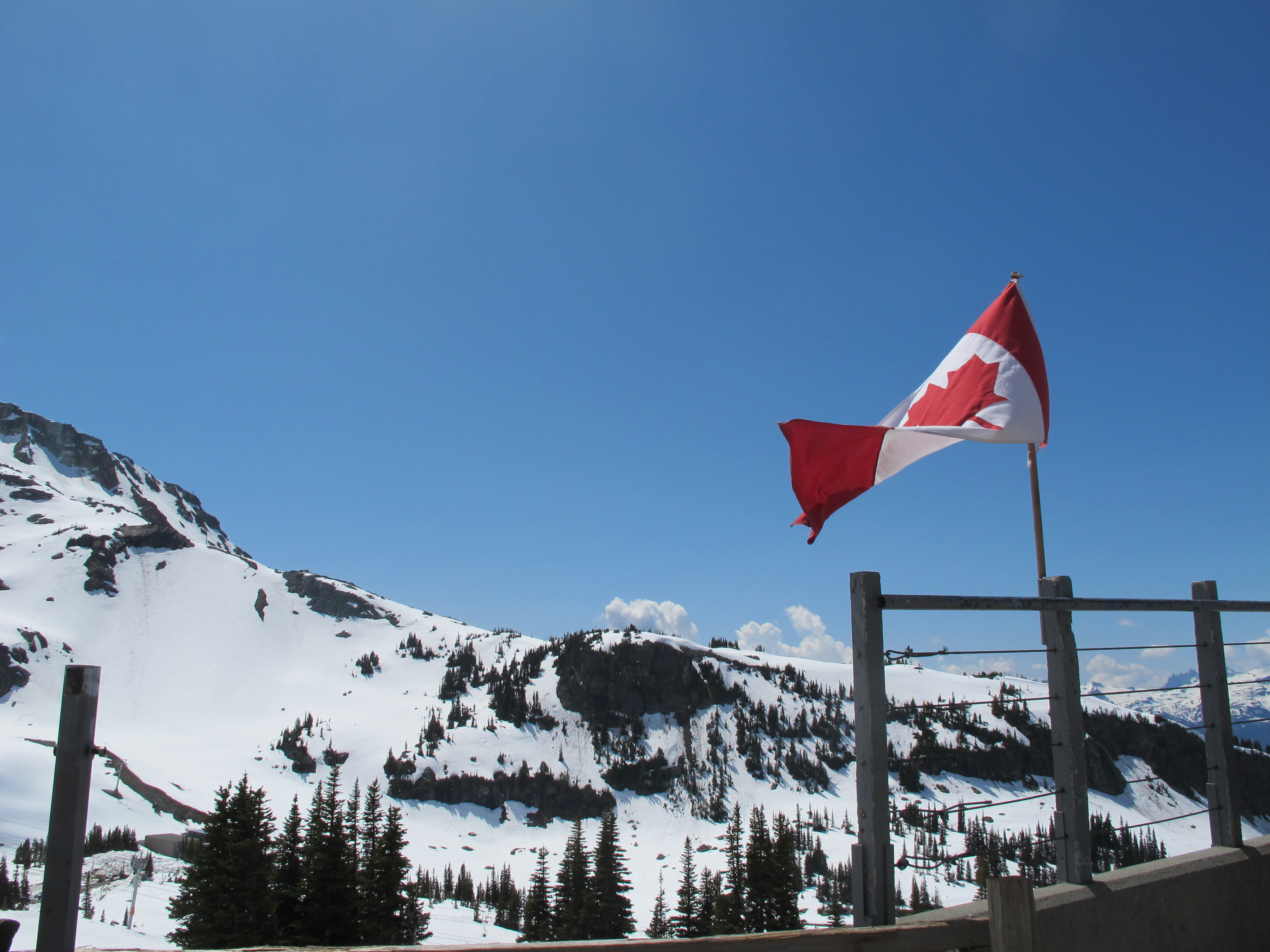 A season pass for the gondola to the top of Whistler mountain is only around $80 bucks, which means for a small price you can just pop up to the top of the mountain and hang out whenever you want. The cheapest single ride for an adult is $48.50 so if you are going to be in Whistler for more than a day or two, it is most likely worth buying some sort of package deal. Check their site for specials on advanced tickets and packages.
I don't know who actually needs convincing to head up to the top of a mountain, especially if you are already in Whistler, but here are some indisputable reasons why you absolutely must get on top of those mountains.
Eat lunch like a boss
Where'd you have lunch today? Oh at a café, out on their patio? That's nice. I had lunch ON TOP OF A MOUNTAIN. Yeah. Deal with it.
Seriously, forget having a beer or a sandwich in a normal café. Forget walking. How about riding a freaking gondola and then filling your belly on top of a mountain like a champion of all things?! You will feel like a badass. Trust me.
All that mountain-y stuff
Obviously, there are mountain-specific activities that one might be interested in, varying depending on the season. This includes things such as super-intense downhill mountain biking, skiing/snowboarding, hiking, etc.
I visited Whistler in the summer, so I witnessed quite a bit of downhill mountain biking. I really enjoyed watching the special chair lift that had bike hookups to lug heavy downhill bikes up the mountain just so some insane people could careen down the crazy steep hills to what I was sure was certain death but is apparently just super fun times for these people.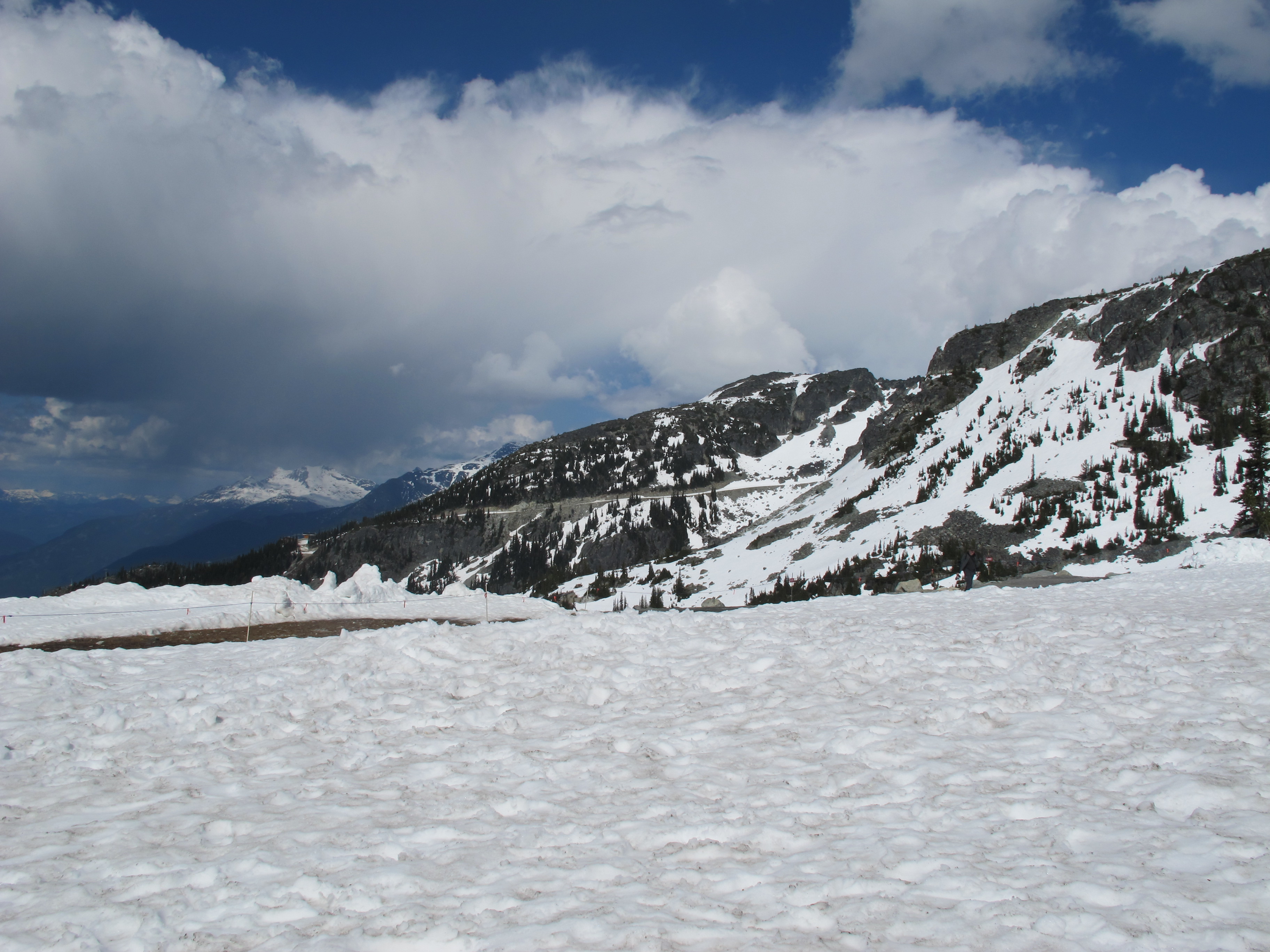 I hate hiking and mountain biking downhill is pretty much my nightmare – but there is also free tubing!
The mountain has bits of snow year-round, so tubing is always an option. This is just a random free activity offered right outside the gondola. It's not a very long or steep hill but hey – who doesn't want to feel the super safe and whimsical glee of sliding around in snow in a tube?
The Peak 2 Peak Gondola is a must. It's so important that I wrote a separate post about it's awesomeness. (Coming soon)
Play games and charge up
Whistler is just full of delightful little surprises. One lovely little perk on the mountain was a Nintendo game area. On top of Blackcomb mountain, you will find a restaurant, gift shops, and washrooms, all of which one would expect. What you might not see coming, is a room full of Nintendo gadgets, just hanging out, waiting to be played. If Wii or DS games strike your fancy, you can take a break inside and get your game on.
Oh, and while you play games, eat, or whatever else, you can charge your devices at one of the free charging stations. I'm not talking about those little towers with a bunch of electrical outlets you see at airports – I'm talking an incredibly convenient station complete with cables matching various devices, along with locks so you can just lock up your device and then go off and enjoy yourself. Genius. Pure polite and considerate genius.
Mind-blowing beauty
Really, this trumps everything. The day I was on the mountain it was 70 degrees and super sunny, and yet there was snow everywhere. There isn't much to say other than you have to go and see it so you can appreciate it yourself. Revel in how lucky you are to be there. Just do it.
6 Responses to Whistler and Blackcomb Mountain