Best Vinyl Record Stores in St. Louis
St. Louis is truly an audiophile's dream. This town is home to some of the greatest vinyl record stores in the United States. So, I embarked on a day of record store exploration. My friend Hannah of The Domestication, who is a self-proclaimed Vinyl-addict was kind enough to accompany me. Here are the four stores we visited.
Vintage Vinyl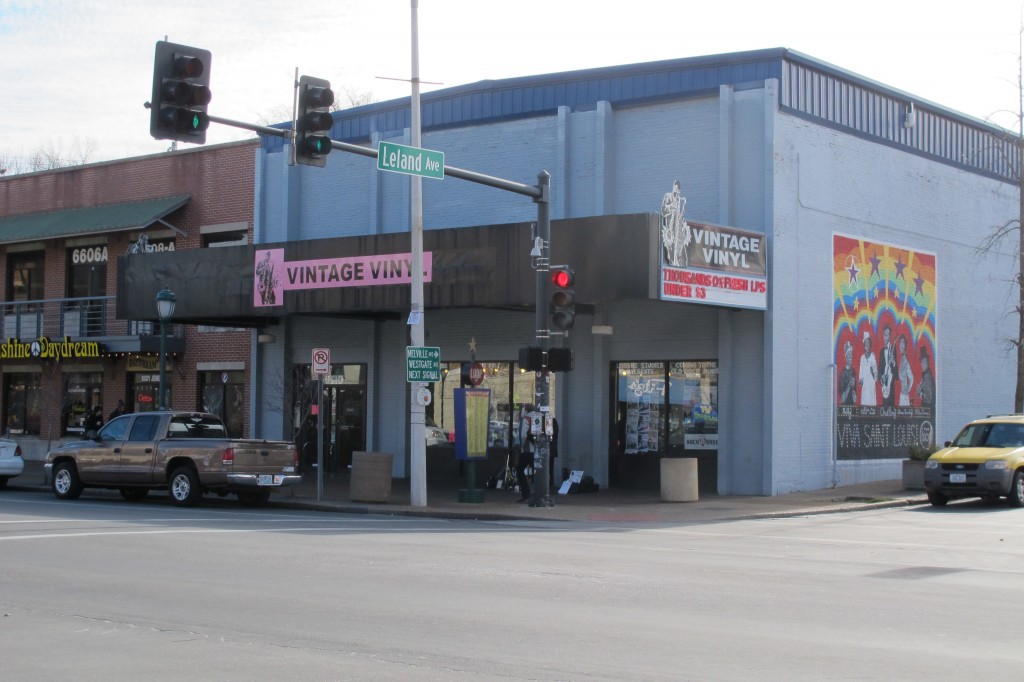 Vintage Vinyl is located at:
6610 Delmar Blvd
St. Louis, MO 63130
Vintage Vinyl is a pretty decent sized store located in the bustling area of the University City Loop. This makes it an ideal place to hang out, as you have plenty of other food and entertainment options within walking distance. Speaking of entertainment, Vintage Vinyl also regularly hosts bands who put on free shows, right in the store. Sometimes the bands are local, but big names swing by as well, often playing free shows right before they play a ticket-only show at The Pageant, which is right down the road.
Things I Love:
Awesome selection of both Vinyl and CDs

Listening station so you can preview CDs before you buy them

Special orders for any hard to find stuff
Frequent sales on merchandise
A wide selection of local magazines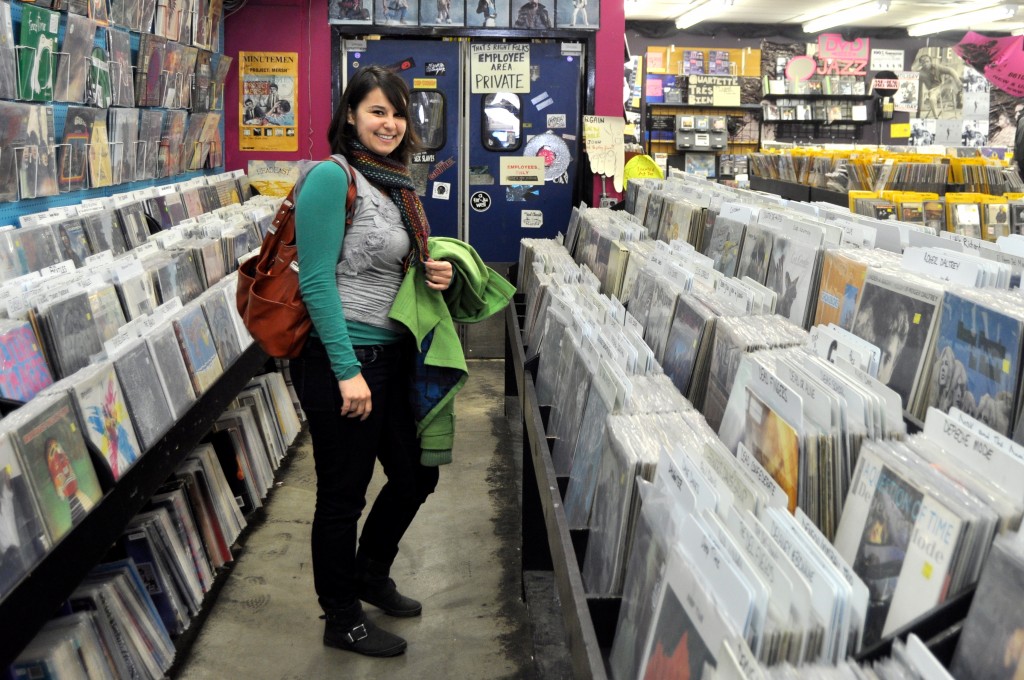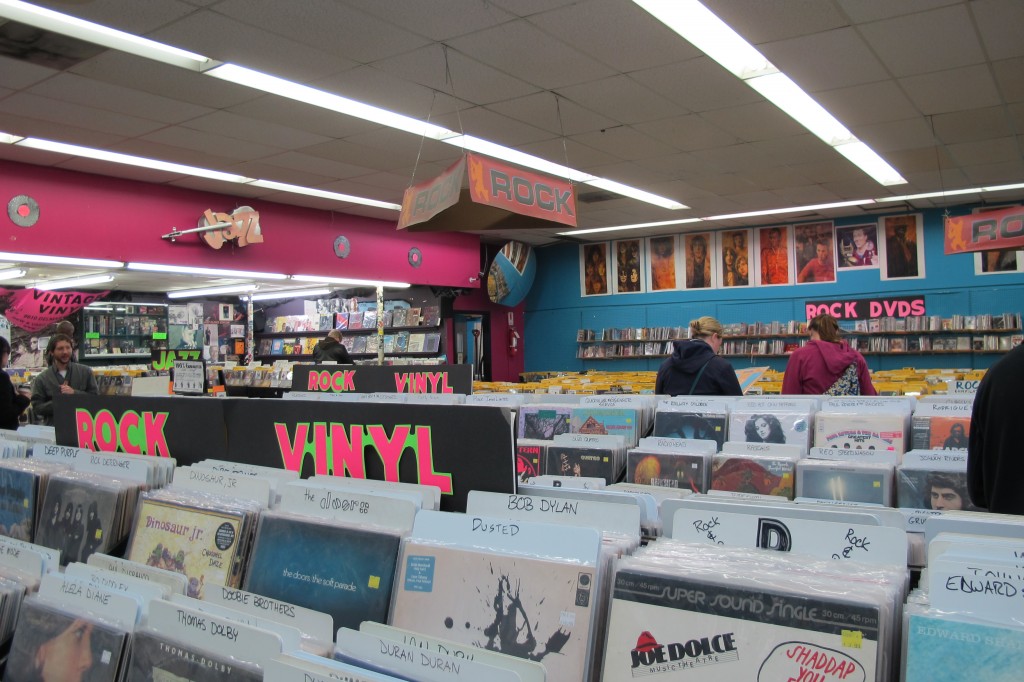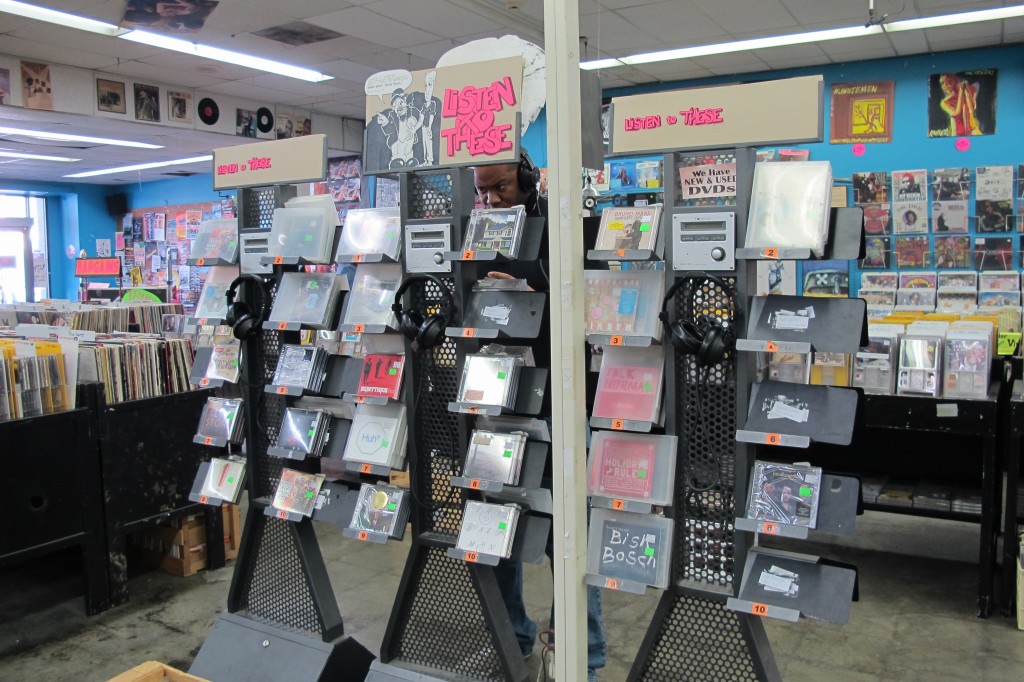 Euclid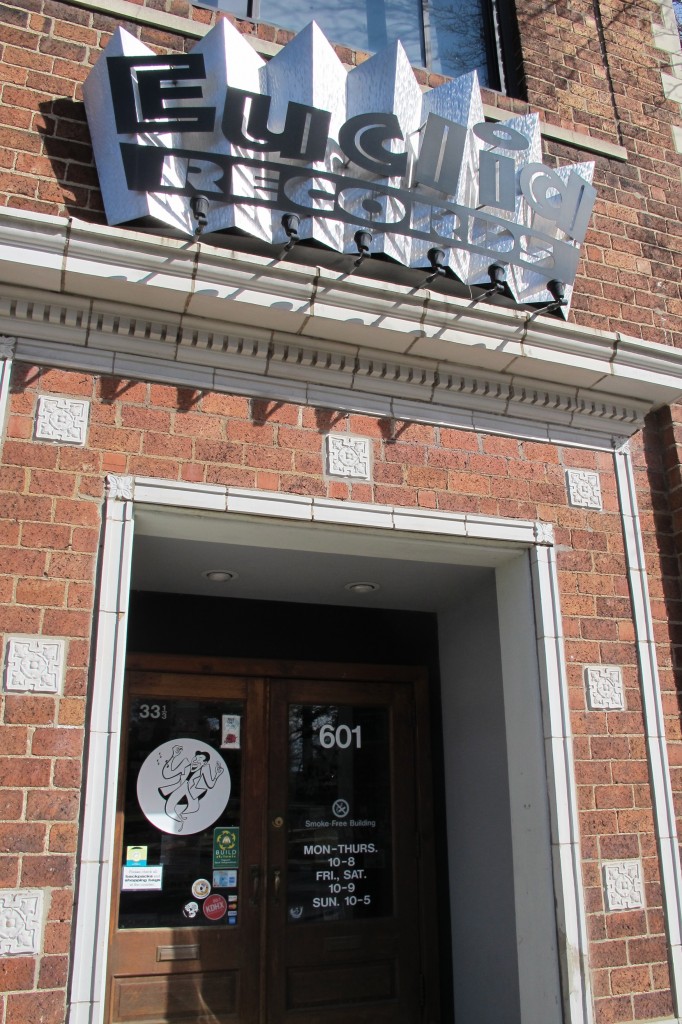 Euclid Records is located at:
601 East Lockwood Avenue
St. Louis, MO 63119
Euclid has a special place in my heart because it is walking distance from the university I attended. I remember walking down there with my roommate the first week of school just to make sure that they would be getting the new Death Cab For Cutie album the following week. When we returned to buy our copies, they had set aside two promotional 45s with a B side not included on the new album. They gave them to us for free, just because they felt like it. I think that story shows just how cool the employees at this place are.
Euclid is not quite as big as Vintage Vinyl, but they pack their walls with tons of records and CDS. What Euclid lacks in size, it makes up for in price. There are designated bargain sections that are always packed with great stuff. Euclid also hosts fun events throughout the year, like sidewalk sales and BBQs.
Things I love:
Amazing employees that treat you like a friend

Excellent displays such as employees picks, best ofs, and other creative compilations
Huge used collection of both CDs and Vinyls
Customer recommendations – instead of just staff picks you get to see what customers are loving
Bargain bin
Special orders available
Record Exchange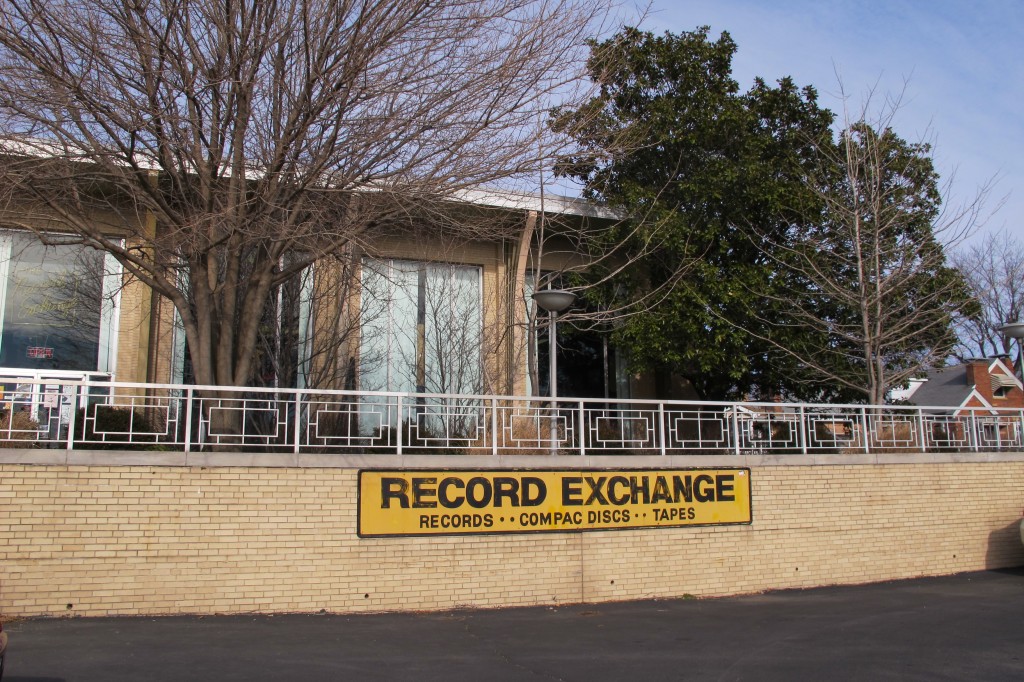 Record Exchange is located at:
5320 Hampton Avenue
St. Louis, MO 63109
This place may look drab from the outside, but once you get inside, you are in for quite a treat. This record store has the largest collection of records in the entire United States. That's right people, the biggest record store in the US resides in St. Louis, MO. There are so many records you can hardly find room to walk. The owner jokes that the only collection larger than the stores is his own. When I asked if he could estimate how many records were in the store, he told me he couldn't even give me the slightest guess. I'd say that might be its biggest downfall, as the size makes it difficult to navigate. However, when I asked for a specific single that my mother was looking for, an employee was able to lead me right to it. There must be some method to their madness.
Things I Love
Absolutely massive store with an incredible selection

Silly decor all over the place, right down to the record-covered bathroom
Plenty of record-player accessories in case you need to fix up your player
Great collection of old record sleeves on sale for a few cents (I picked up a Puff the Magic Dragon cover to hang up at home)
What you see is what you get. They don't mess around with special orders.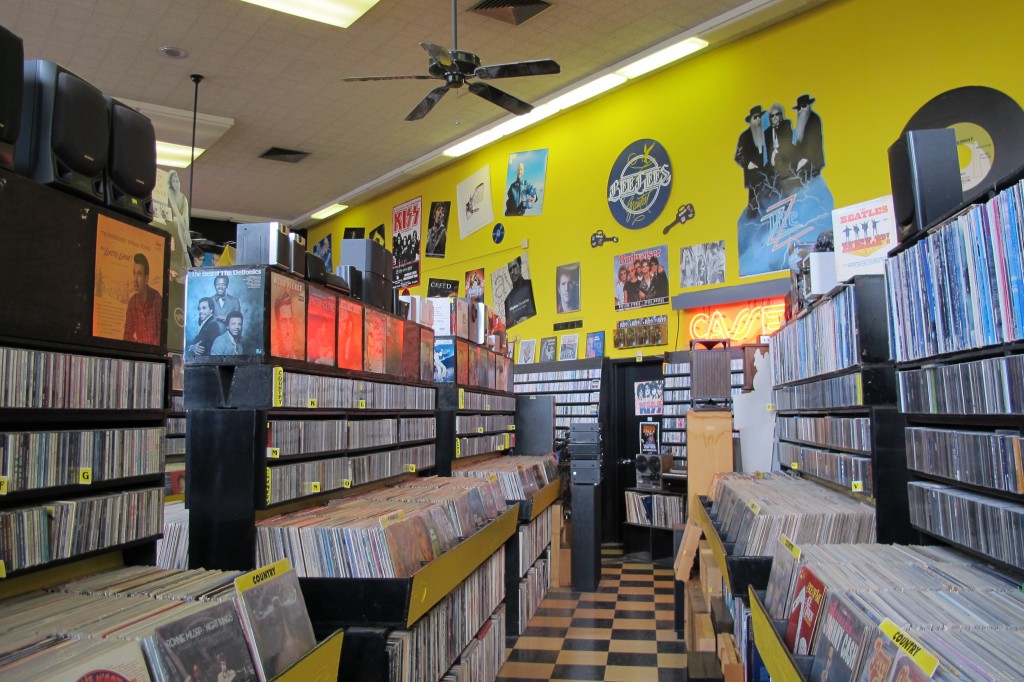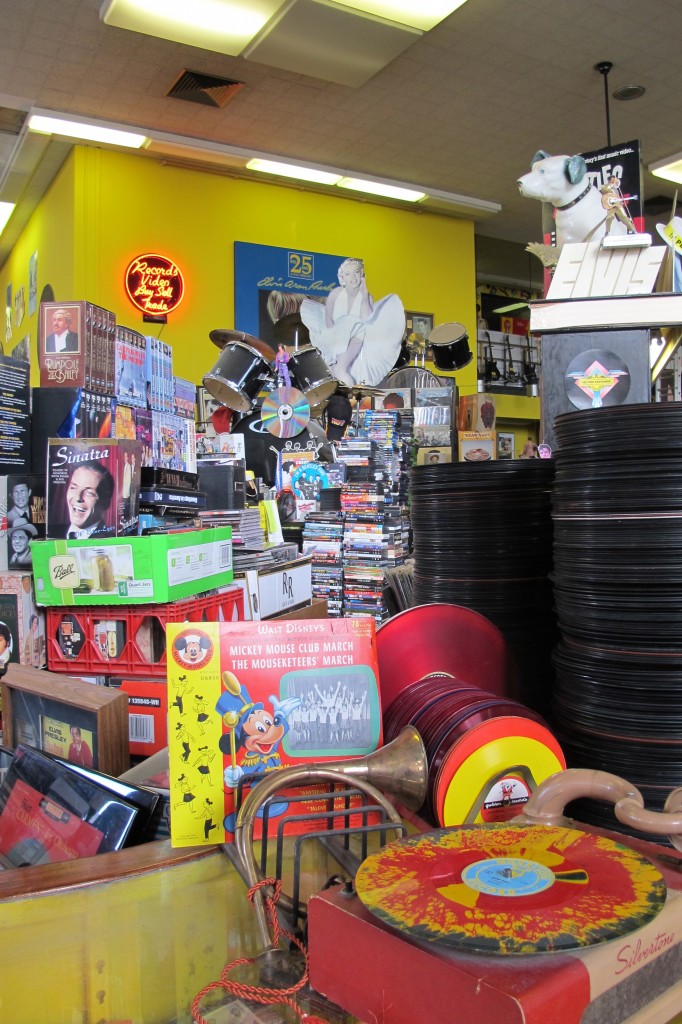 APOP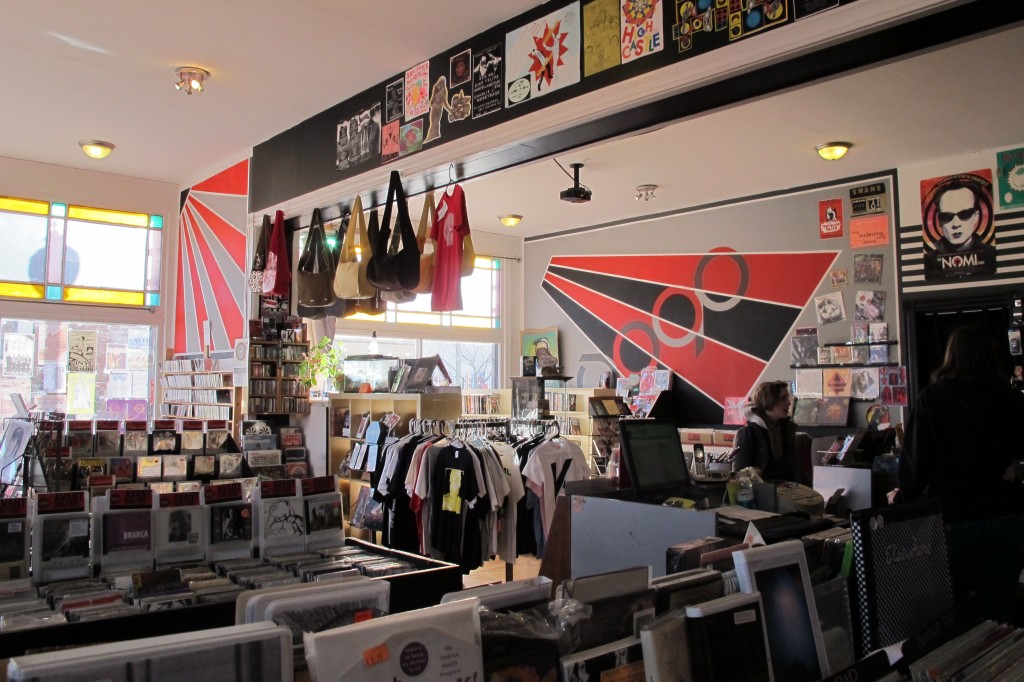 APOP Records is located at:
2831 Cherokee Street
St. Louis, MO 63118
APOP is located in between the Mexican area of Cherokee and the Antique area. A decent number of art galleries and speciality shops have popped up in this area, making it a cool place to spend an afternoon. APOP is by far the smallest of the 4 stores I visited. Their selection of Vinyl and CDs is limited, but still worth checking out. They also carry a pretty decent number of books, both new and used, along with some local products such as messenger bags and shirts. With all the vintage and borderline creepy decor, this place is a hipster's dream. Personally, I'm not in love with this store, so I never make a special trip to see it, but I do always stop by when I am in the area.
Things I Love:
Great area, perfect for swinging by the record store then perusing other shops and grabbing some authentic Mexican food

Supports local vendors
Throws books into the mix for book nerds like me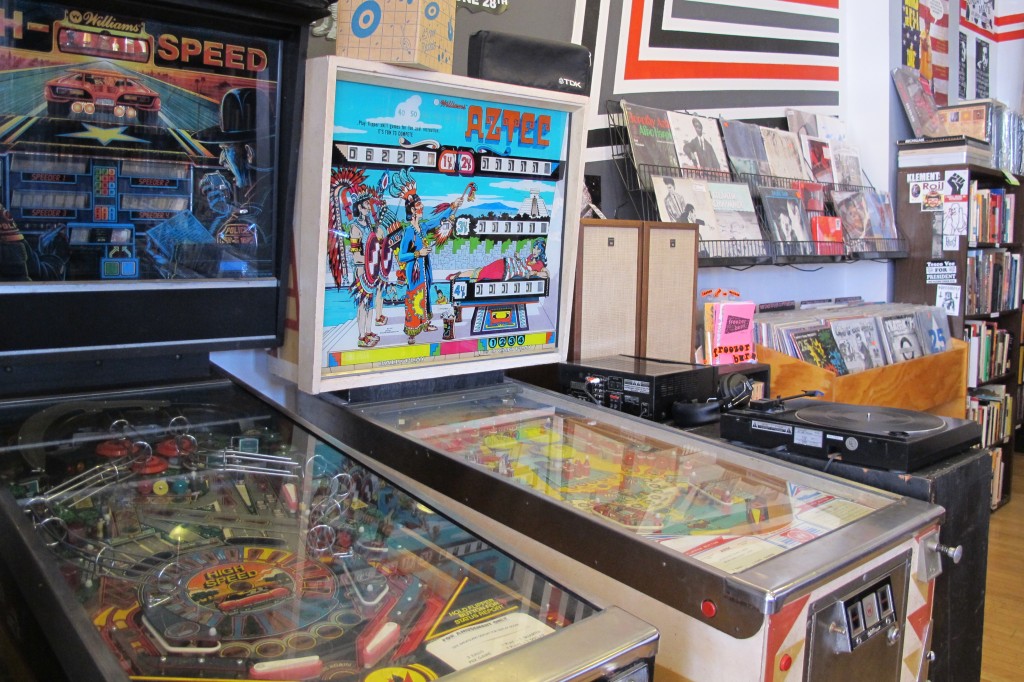 Is there a winner?
I don't think I could pick a clear winner, especially considering how biased I am due to growing up here. I would say that all 4 are worth your time. If you plan to visit St. Louis to see these stores, the best time to do it is in April so you can catch Record Store Day on the third Saturday of the month. Along with independent record stores around the US, these 4 stores offer awesome deals, tons of giveaways, and fun all-day events.
4 Responses to Best Vinyl Record Stores in St. Louis