The Fall of My Reign in Argentina
So my name is Rease Kirchner. I live in Argentina, where the last two presidents have had the last name Kirchner. No relation to me, but it's an incredibly rare name in Argentina.
This photo was taken in 2006, when Nestor Kirchner was president of Argentina: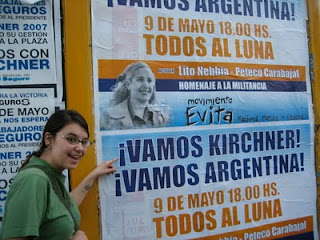 (Translation: LET'S GO KIRCHNER! LET'S GO ARGENTINA!)
This photo was taken in 2010, now that his wife, Cristina Kirchner, is president: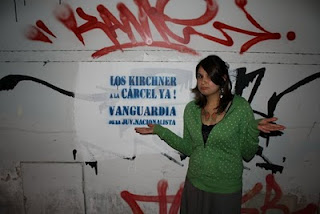 (Translation: KIRCHNERS TO JAIL NOW!)
Times have changed. My dynasty has fallen and now getting mail or doing anything involving using my ID is much more difficult in this country!
2 Responses to The Fall of My Reign in Argentina