Seljalandsfoss and Skógafoss Waterfalls in Iceland
Don't forget to check out my other stops from Day 1, Geysir and Gullfoss.
Believe it or not, on Day 1 of my Highlights of Iceland Tour, I crammed in a couple more waterfalls before getting to my guest house for the night.
Last stop of the day: Seljalandsfoss and Skógafoss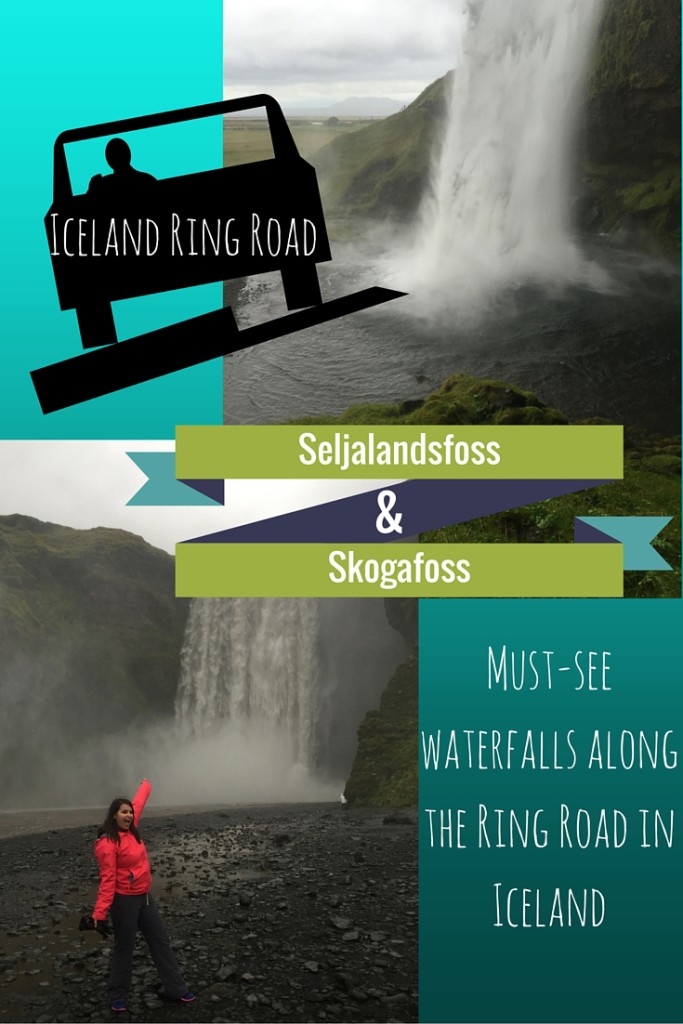 These two waterfalls are right off the Ring Road and only about 30 minutes apart. That might explain why when you Google "Skógafoss" you'll get a mix of images of the actual Skógafoss and several mislabeled photos of Seljalandsfoss.
We were driving from Reykjavik, so we came upon Seljalandsfoss first. There are no facilities, just a giant waterfall and a muddy footpath. Even on the incredibly rainy and cloudy day, this 60 meter (200foot) waterfall was quite a sight.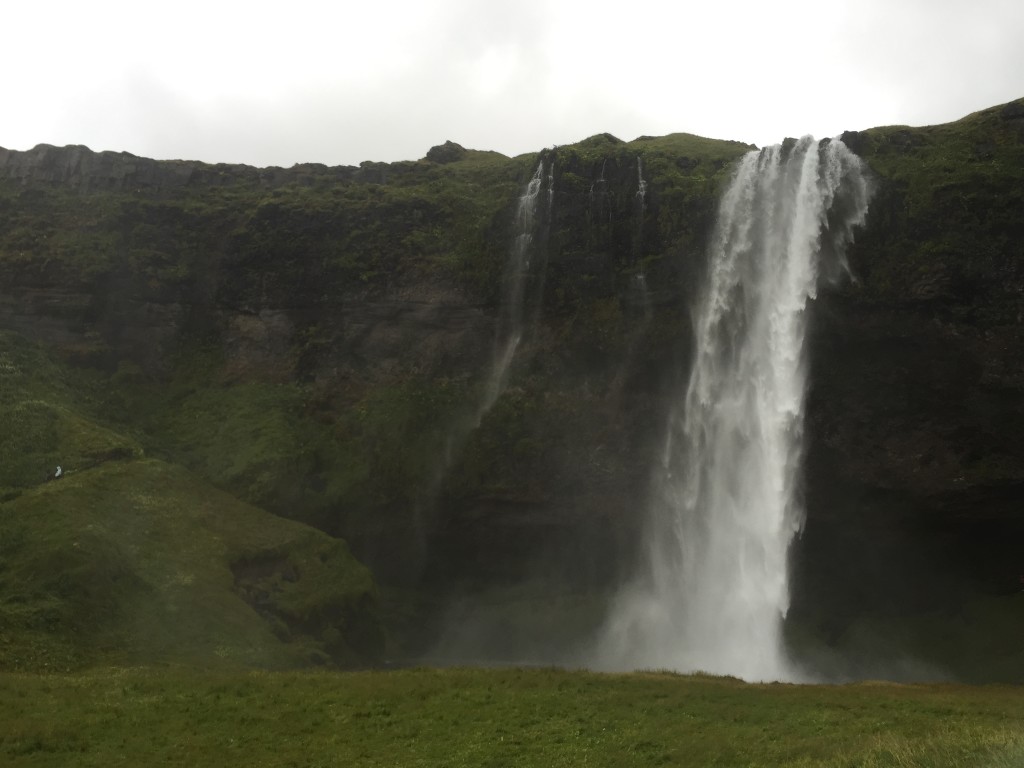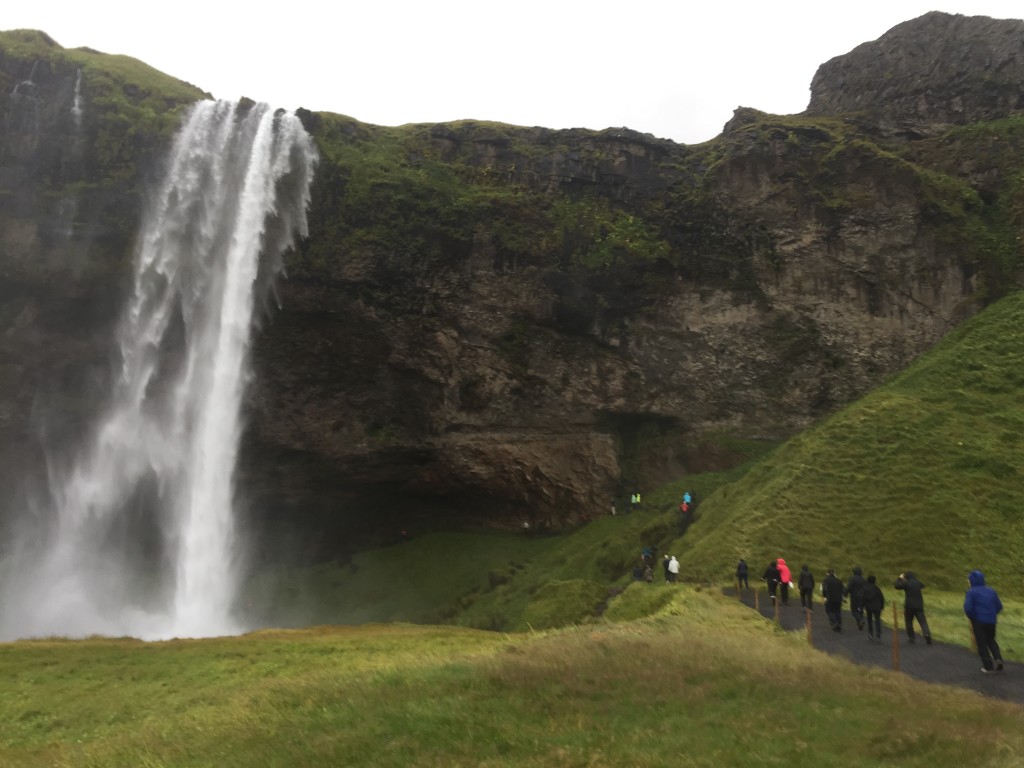 What makes Seljalandsfoss so incredible is that you can walk behind it to get a totally different view. Again, a bit of sun would have made this fall shine in incredible ways, but even in the rain, the view was worth the cold and slippery walk.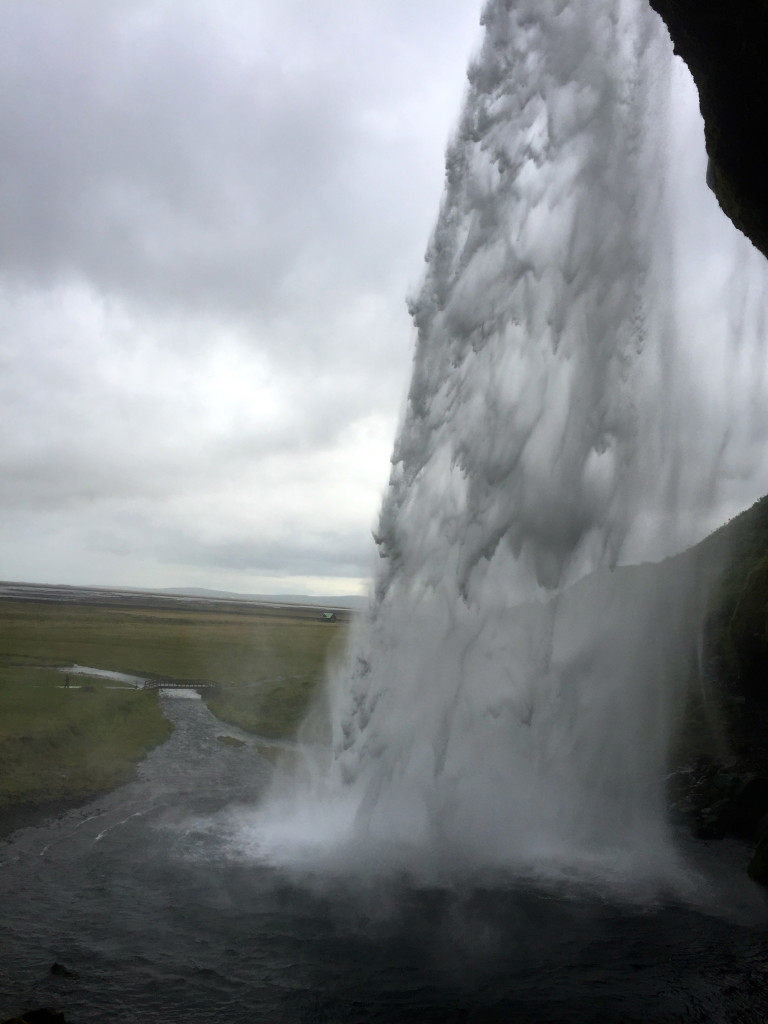 Skógafoss
Skógafoss is a beast of a waterfall. It is 25 meters (82 feet) wide and drops 60 meters (200ft). Since the waterfall is so large and well known, there is plenty of parking for cars and tour buses, as well as facilities and a restaurant. (However, as is true with most restaurants in Iceland, the food looked overpriced and not too tasty, so I didn't buy anything).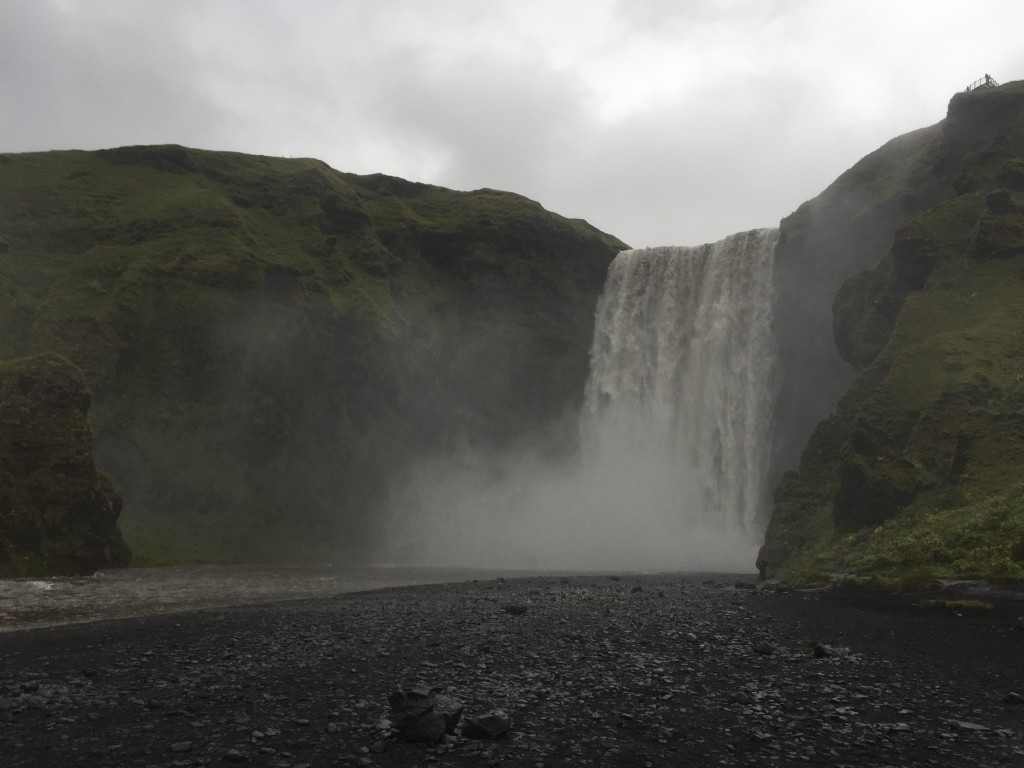 By the time we got there, I was hungry and cold. I was so ready for a warm bed and a meal, but the powerful waterfall definitely lifted my spirits.
Suck it up and climb
Next to the falls, you will see a very long and windy set of stairs that take you to a viewpoint at the top of the waterfall. If the day is as rainy and cold as it was when I was there, you will consider skipping huffing and puffing up those endless stairs. Don't. Suck it up, bundle up (the icy winds will get you!), and hold onto the railing during the stronger gusts of winds. The view from the top is quite beautiful.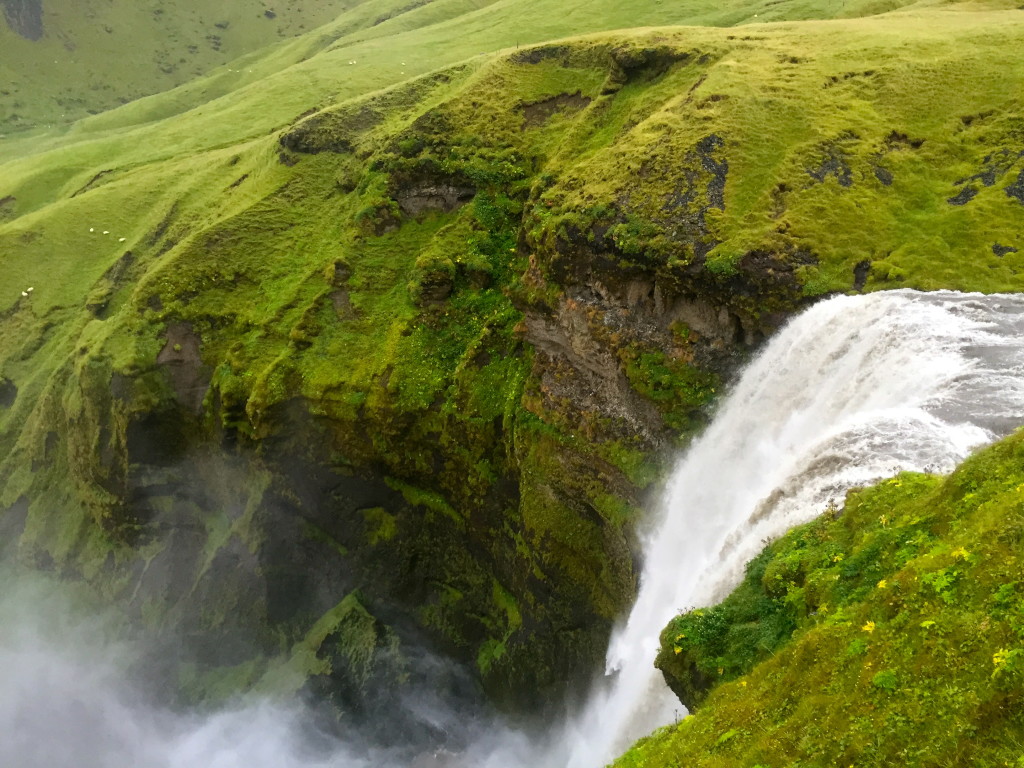 Wrapping up Day 1
After Skógafoss, we drove to our guesthouse and hunted down much-needed sustenance before getting some rest. Stay tuned for Day 2.