The Forney Museum of Transportation is far from a famous Denver landmark and it certainly wasn't at the top of my to do list when I booked my last minute trip to Denver in the fall of 2016. I'd been to Denver countless times before, so I'd seen a lot of the must-sees. I decided to branch out a bit.… Continue reading →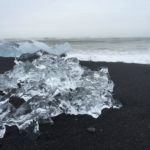 I currently live on the Caribbean island of Puerto Rico. One might assume that the island I've called home for the past two years would be my favorite island, but they would be wrong. A one-week trip to Iceland quickly won me over. While I've written a bit about my own personal issues with the isla del encanto (Island of… Continue reading →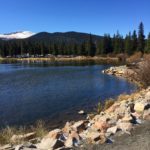 My last minute trip to Denver was all about my desperate desire to experience some fall weather, but I ended up getting a touch of winter as well! A local friend of mine had an unexpected day off and was kind enough to take me on a scenic mountain drive.
A drive to Echo Lake
Echo Lake is only about… Continue reading →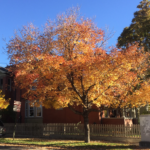 I'm currently based in Puerto Rico, so my seasons look like this: crazy hot summer, semi hot summer, rainy summer, and summer with Christmas lights. The problem is, I'm obsessed with autumn. I crave crisp air, changing colors, cozy foods, and fall adventures. As the weather gets colder, most people book vacations to somewhere warm, but after sweating my… Continue reading →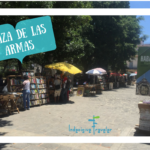 While this post will focus on haggling in Spanish, the original motivation behind it was to recommend visiting Plaza de Armas. Plaza de Armas is located in Old Havana (Havana vieja), Cuba. It's known for its used book market, which is open daily. You'll find other random treasures there such as antique jewelry and trinkets, souvenirs, vinyl records,… Continue reading →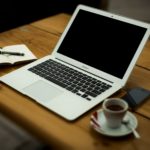 I've been a full-time freelancer for almost 5 years now, and I've learned a lot along the way. During my first year, I published How to Go Freelance and Not Starve, and I stand by all of those tips. This article will focus on freelance finances, such as negotiating payment and managing your income.