Mexican Style Ceviche Recipe
I'm not much of a cook. My mother is a baker, so I'm all about cookies, cakes and other such baked goods. So I've got the skills to cook, but almost no desire to, which is why I love super easy recipes like this one. I learned this recipe from a cooking demo at the Villa Del Palmar resort in Loreto, Mexico. It's super easy and totally delicious.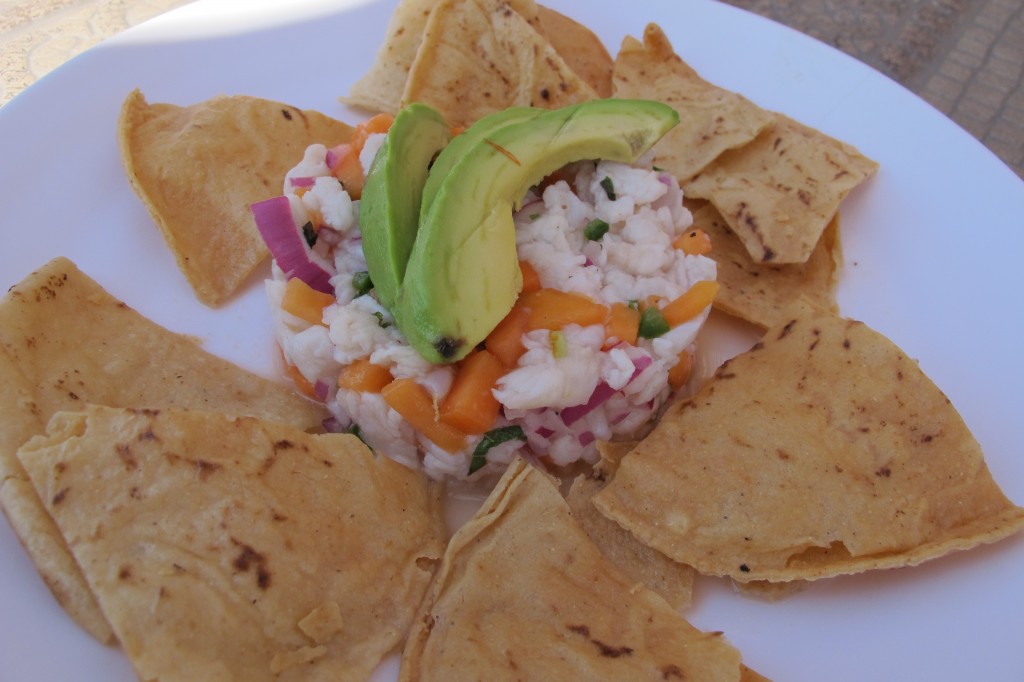 Ingredients
1 tbsp mint
1/6 Papaya
5 limes (or lemons)1/4 red onion
1/4 Jalapeño
1 Avocado
1/2 tbsp salt
1/2 tsp pepper
~1 lb Cabrilla fish*
*You can also substitute Mahi Mahi, tuna, or swordfish. If the fish is soft, it will not be good for ceviche, make sure your fish is slightly more firm.
Instructions
Cut fish into small pieces and juice the limes over the fix. As you mix the fish with the juice, it will turn white on the outside, which means it is cooking.
Add the salt and pepper
Chop up the mint and onion and mix it in
Dice up the papaya and min in
Dice up the jalapeño. If you want to limit the spiciness, take out the seeds. If you like an extra kick, leave the seeds in.
Slice up the avocado for a garnish
Plate it up and serve with chips!
8 Responses to Mexican Style Ceviche Recipe