Food Friday: Authentic Mexican Michelada Recipe
When I attended the Villa del Palmar bar-tending class, I was all about learning something authentic. Even though I have never been a huge fan of Micheladas, I was excited to learn how to make an authentic Mexican michelada from scratch as opposed to buying a gross pre-mixed one in a can.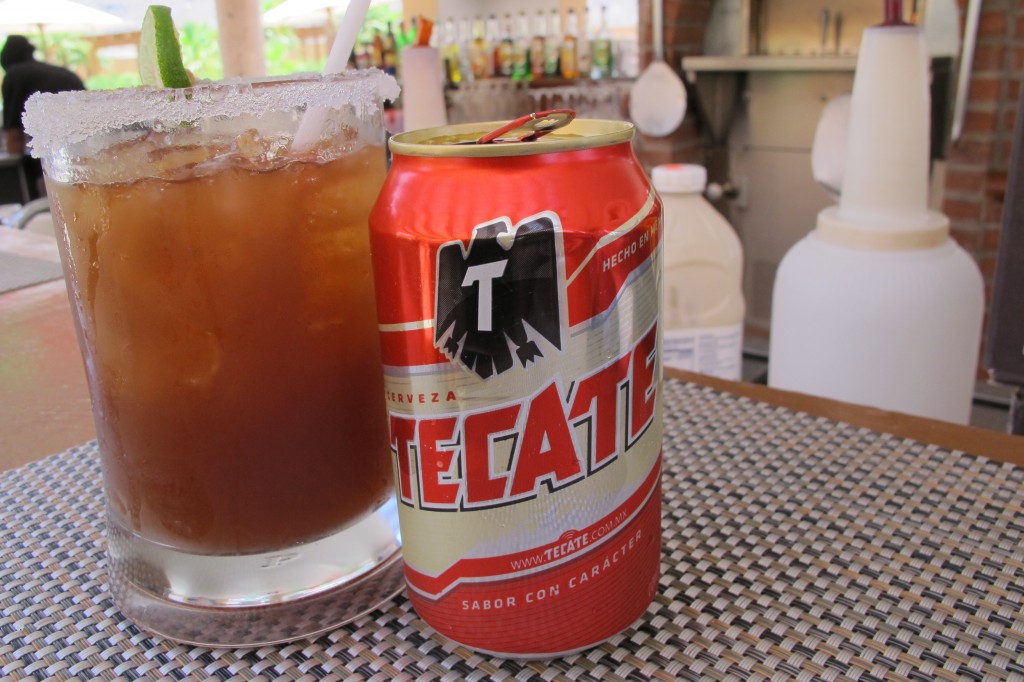 A michelada is a traditional Mexican drink. The recipe changes a bit from region to region and due to personal tastes, but the basic ingredients are: beer, tomato juice, lime and hot sauce. Here's the recipe for the one I made in bar-tending class;
Ingredients: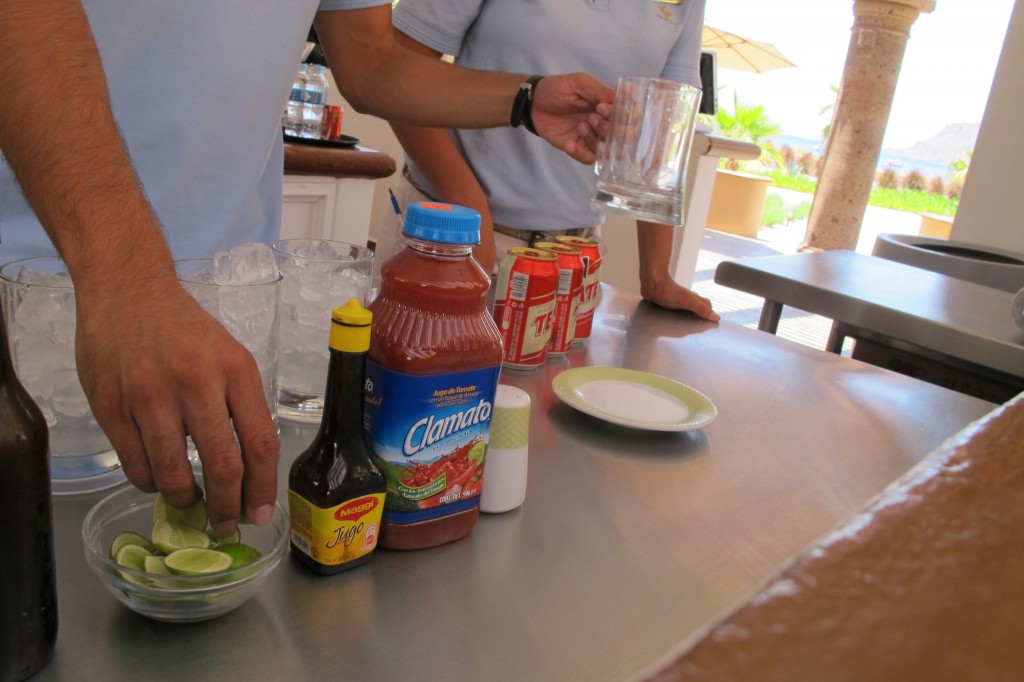 1 Mexican beer (Tecate, Pacifico, Corona, etc)
Tomato Juice (clamato)
1 Lime
Worcestershire sauce
Chili powder
Hot sauce
Salt
Instructions:
1.Get a large beer mug and salt the rim.
2. Fill the mug about halfway, maybe a little more with a Mexican beer.
3. Juice about half a lime in it and fill the rest with tomato juice.
4. Shake in just a bit of Worcestershire sauce. The amount is up to you, but don't go too crazy.
5. Spice it up with some chili powder, a few shakes of hot sauce or, if you're really brace, some slices of hot peppers!
I don't think I could handle more than one of these, but a well-made michelada in a frosted mug is actually a pretty tasty treat – definitely worth a try!
4 Responses to Food Friday: Authentic Mexican Michelada Recipe