Healthy Options in the French Quarter
The French Quarter is not a place known for its healthy choices, whether it be for food, drink, or general life decisions. But for those of you past the age of 21 spending more than a couple days in the French Quarter, you'll probably want to take a little break from all the sugary drinks, carb-loaded beer, and questionable pizza slices.
I hunted down 3 places that offer healthy options in the French Quarter
Unfortunately, only 2 of them are worth recommending. But hey, two options are better than none!
Vacherie
Vacherie is only a block from the party-centric Bourbon street, but the atmosphere is drastically different. Several tiny tables sit in front of open doors, letting in a refreshing breeze that pairs well with their lighter fare. I myself was all about the freshly squeezed juices, of which there are 4 varieties: Green, Vitamin C, Antioxidant, and Fruit.
They also have plenty of coffee. You can get any of your favorites like lattes, cappuccinos, americanos, and whatever their coffee of the day is. I walked out with a green juice and a Dirty Chai.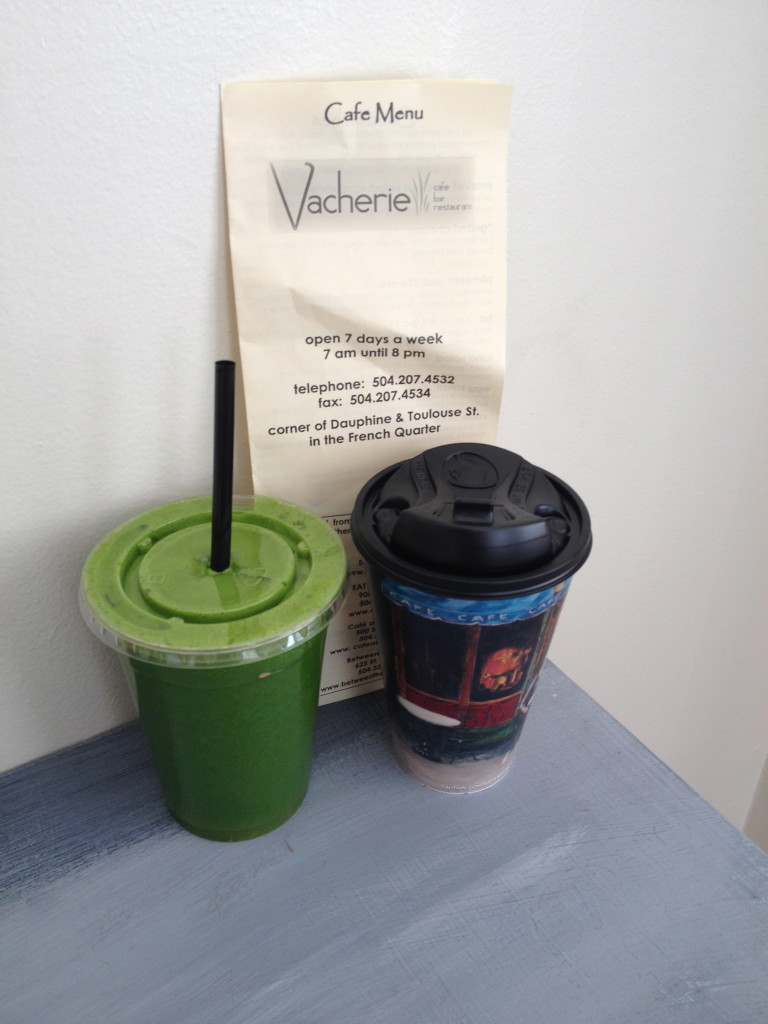 I had to walk by this place pretty much every day during my week in New Orleans, and every day I lusted after their fresh salads and sandwiches. Everyone always seemed so happy and healthy. Plus, as Pedro put it "that place just SMELLS green."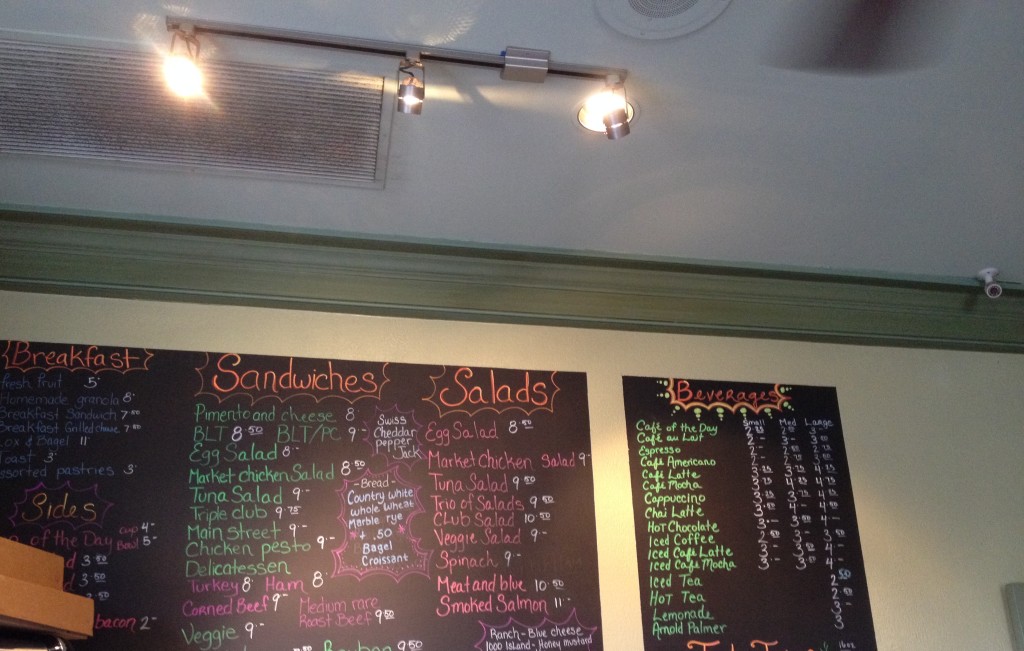 So yeah, if you desperately need vitamins, this is the place to go.
Meals From the Heart Café
Meals From the Heart Cafe consists of a tiny kitchen and about 7 stools at a counter, but those stools are always full. I myself had to hover over someone who was lingering while they sipped their lemonade to encourage them to move their butt.
The café is located in the Historic French Market (which is definitely something you'll hear me rave about in a later post) amongst many other not-so-healthy options. If you can tear yourself away from the counters selling alligator jerky and "swamp food," this café will do your body good. Their crab cakes were so delicious that a couple of rambunctious customers at the counter were basically yelling at people to come and eat them. If you want to go extra light, go for the Crab Cake Passion, which is basically a crab cake salad. I wanted a bit more sustenance, so I got the crab cake and poached egg.
Every bite was heaven. I never wanted it to end. I ordered a lemonade as well, but I have to admit it was a bit sweet for my taste as it had a generous amount of honey dropped into it. I forgot how sweet Southerners like their drinks! I also really enjoyed my spot at the counter, watching a sassy but friendly employee tease customers and jokingly tell them she'd hunt them down if they didn't bring her trays back. I was especially touched when a man came by asking if they had any job openings. The owner told him she only had work for trained chefs, but she would be happy to let him take a seat at her counter and enjoy some coffee with her. They chatted for a while, and I loved the southern hospitality.
Just writing this article has made me desperately crave a crab cake. And maybe a bagel and juice too. It doesn't help that I'm currently on day for of this detox. Oh, be strong my greedy belly.
I absolutely support you getting into all kinds of debauchery while in New Orleans that involves heavy drinking and eating, but if you need a break, these two places will take care of you!
One Response to Healthy Options in the French Quarter