Hallgrímskirja Church in Reykjavik
If you're in Reyjkavik's city center, you won't be able to miss the Hallgrímskirja Church. The towering church can be see from almost any point in the city. I arrived at the Loft Hostel at 6am, so I didn't really look around, and simply crashed for several hours. However, after I got my beauty sleep and ventured out into the city, I saw the church immediately. If you are anything like me, once you spot it, you will simply be drawn to it. The tower is 73 meters (244 feet) high, making it the tallest church in Iceland.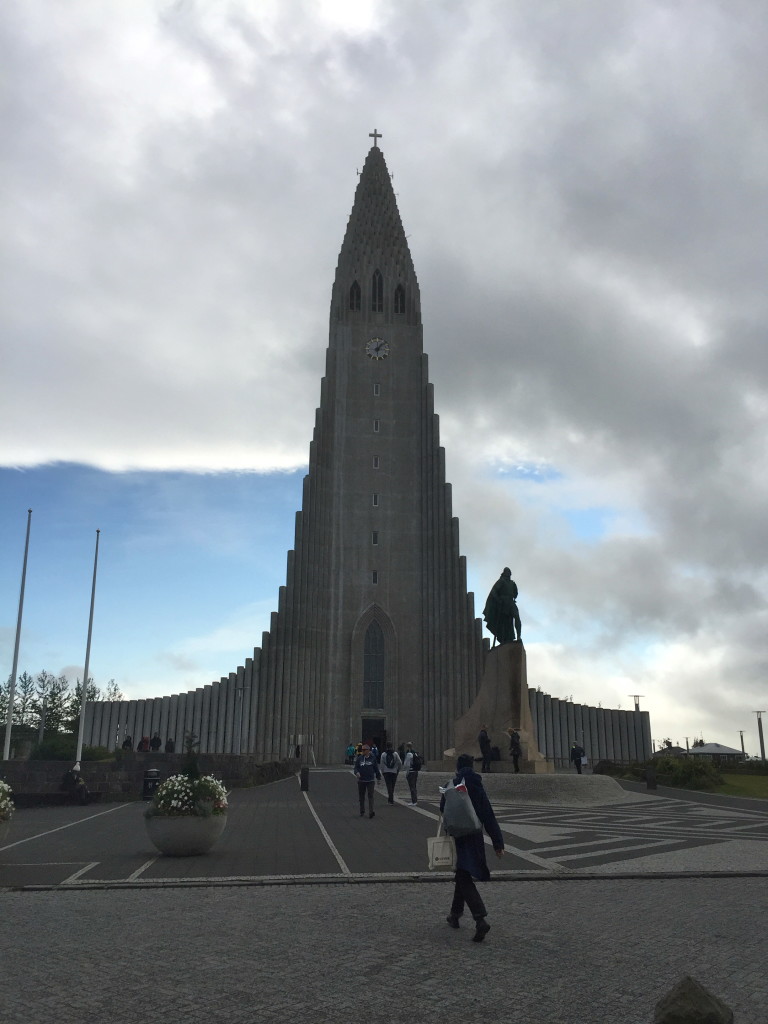 The tower is so high that it is also an observation tower, which you can purchase a ticket to go into and get a nice view of Reykjavik's city center.
The church is dedicated to the reknowned national Icelandic poet, Reverend Hallgrimur Petursson, who penned Iceland's most popular hymn book, Passíusálmar (Passion Hymns). It was designed by State Architect Guðjón Samúelsson, who was said to have been inspired by basalt lava flows of Iceland, and wanted the church's shape to resemble them.
That Organ tho
I'll be honest, when it comes to checking out museums and churches, I tend to just pop in and out and not spend too much time looking into them. However, when I turned to leave this church I saw this incredible organ.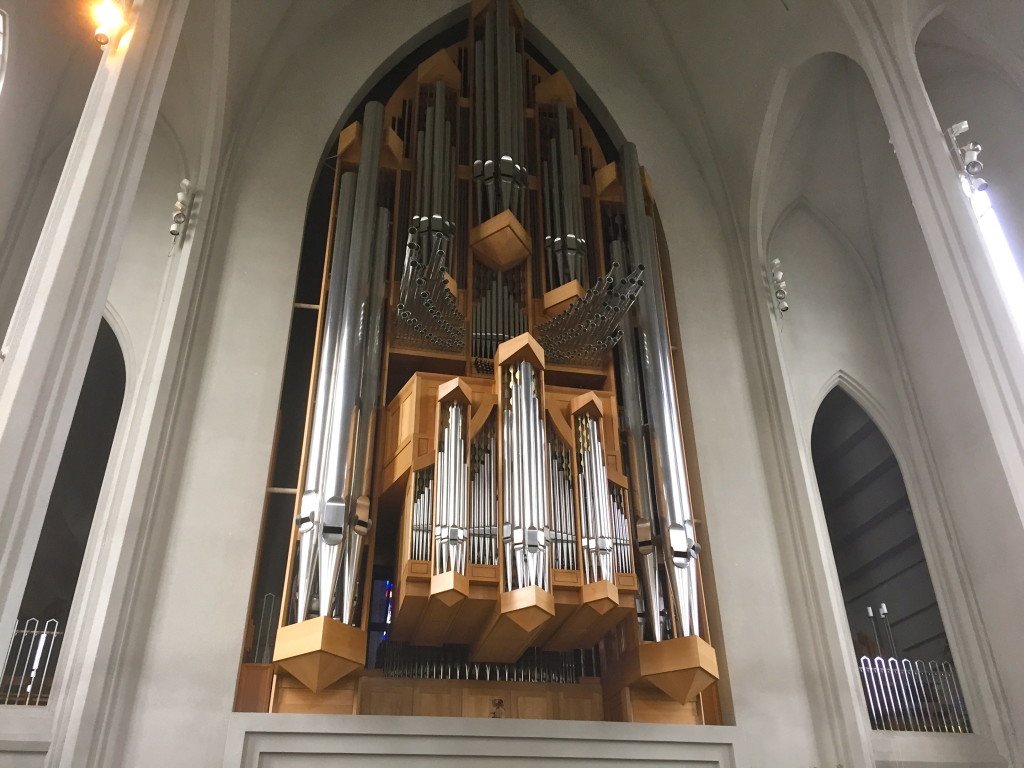 So many nerd alarms went off in my head. First, my former life as an audio engineering student screamed "The beauty! The acoustics! Oh my God, the upkeep!" Then, the book nerd in me started flipping through references to organs in Nordic countries and fictional characters that were famous organists that simply traveled from one amazing giant organ to another. People used to get so pumped about organ shows! Imagine how exciting it is when you favorite band goes on tour – that's what used to happen with organists!
World-renowned masters-of-the-pipes would just organ-hop and show off their skills.
Playing an organ is no joke, so the guys who had those kinds of skills had to be just killing it with the ladies, just saying. In fact, that's definitely what one of the books I read was about, some suave Organist having a quick love affair, knocking up the starstruck organ fan, and then leaving town before she could even tell him she was pregnant. I swear I don't normally read such romance-based novels. But I digress.
So here's the amazing thing – Hallgrimskirja church still has organ shows! Some incredibly lucky organ students, aka hopeful Organ Rockstars (Organstars? Pipestars?) are trained on these very pipes by the Organ Masters of yesteryear. About once a week, you can hear these students play for a small fee. Sadly, I was only in Reykjavic for a day, and there wasn't a recital going on, but if you are in town, do yourself a favor and go check the schedule because I can tell you just from seeing this magnificent machine that an organ concert in this church would be unforgettable. The church also still has regular mass, and the organ is used during services.
Let's get back to me freaking out about the upkeep. Everything from my audio training and my book nerdery told me that organs of this size are not super common because they are incredibly difficult and expensive to take care of. Sure enough, I quickly found a donation box, asking the public to give what they could in order to keep this machine in working order. Not too long ago, the church did a 30 million ISK (~232,000 USD) restoration to make the organ sound better than ever before. The church considered this a bargain, as a brand new organ of the same caliber would cost 300 million ISK (~2,317,000 USD).
Definitely worth the upkeep
The organ and church are gorgeous, so make sure you stroll by and, if you are lucky, catch a recital.
4 Responses to Hallgrímskirja Church in Reykjavik