Stopping by Geysir, Iceland
For my week in Iceland, I met up with Dani and we decided to take the Iceland Farm Holidays Highlights of Iceland tour. The self-drive tour included a rental car, accommodation in different cities along the Ring Road each night, and a guide for what not to miss along the drive. Since this was my first time Iceland, the mix of self-drive freedom with sight-seeing suggestions was the perfect mix.
On Day 1 of our tour, and We started out with the sights of The Golden Circle.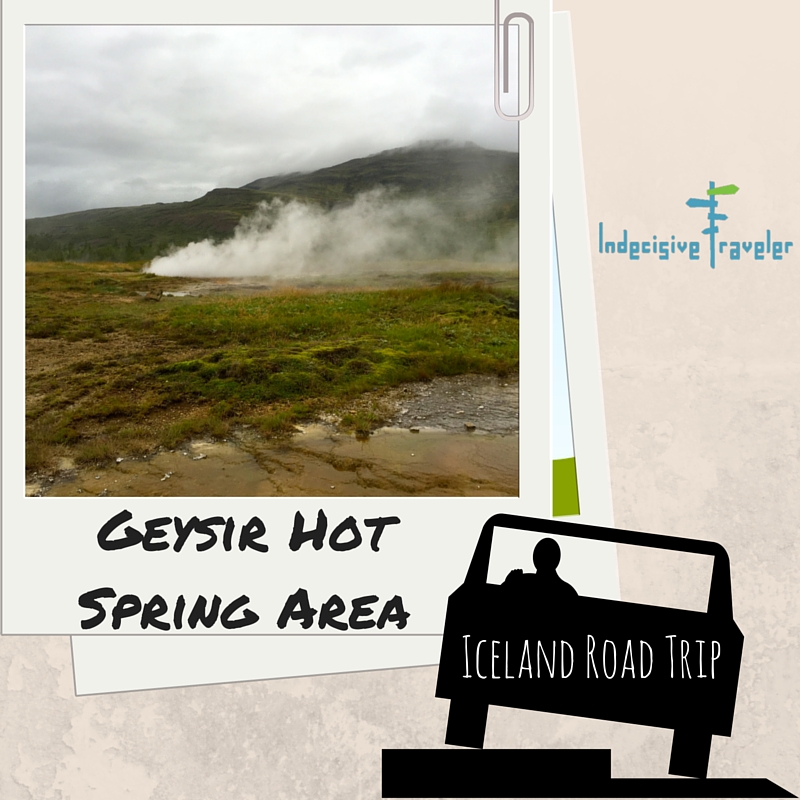 Geysir Hot Spring Area
Geysir, Iceland is a stop along the Golden Circle that is home to several active geysers. You might be thinking, "Geysir? Really? What a totally obvious and boring name." Well, this area was the first geyser described in print and the English word, "geyser" derives from "geysir." The Icelandic word, "geysir" is derived from the Old Norse word "geysa" which means "to gush."
So boom, take that. Enjoy that lovely mix of history and linguistics.
The entire area is covered in geysers of different sizes. Due to the geothermal activity, steam simply rises and blows over the land in a sort of hot fog.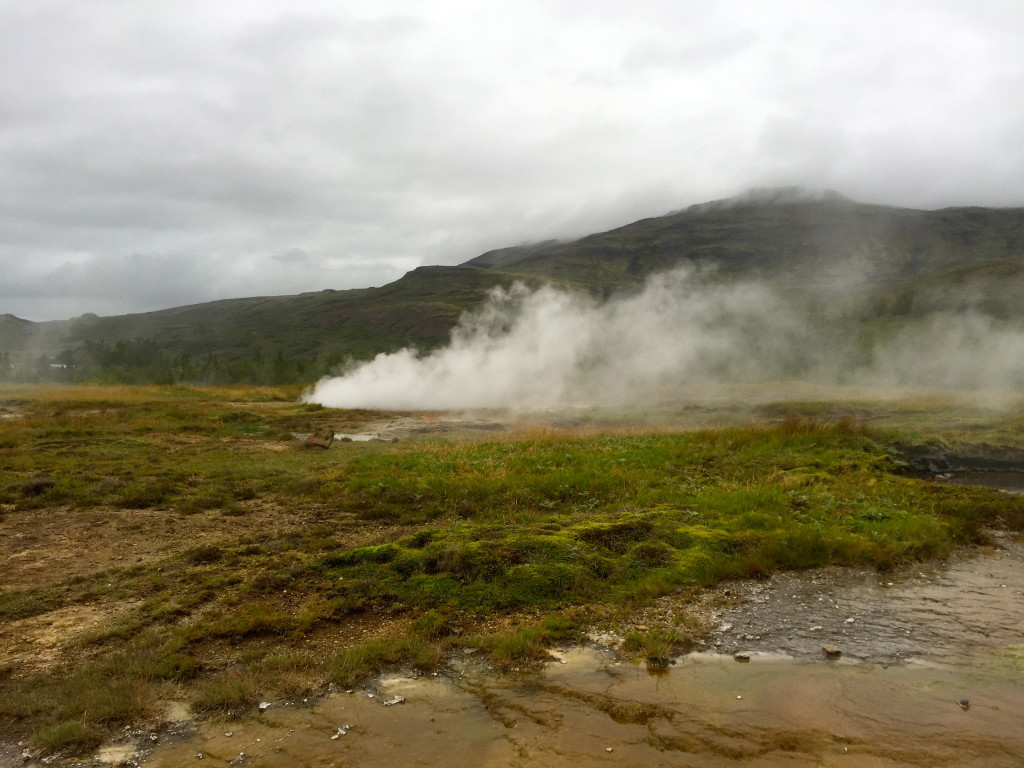 The area contains small geysers that gurgle water that can reach up 100°C (212°F) as well as larger geysers that boil until they erupt.

The highly active geyser, Strokkur, generally erupts about every 5 minutes and can spout water as high as 100 ft (30m). Due to it's size and frequency of eruptions, it's basically impossible to miss. Of course, Dani and I ended up standing there for at least 30 minutes because we wanted to catch it on video. The first time, we had our phones ready, but then started talking about Snapchat and completely missed it. Typical blogger fail.
Don't worry, we caught it eventually!

Thanks to the frequency of the eruptions, you can be in and out of Geysir and back on the road fairly quickly if you have a jam-packed itinerary like we did. However, if you feel like hanging around and exploring, there are plenty of geysers and hot springs to see. If you are lucky, you might be able to join a chef who boils eggs in one of the hot springs and bakes bread in the hot ground.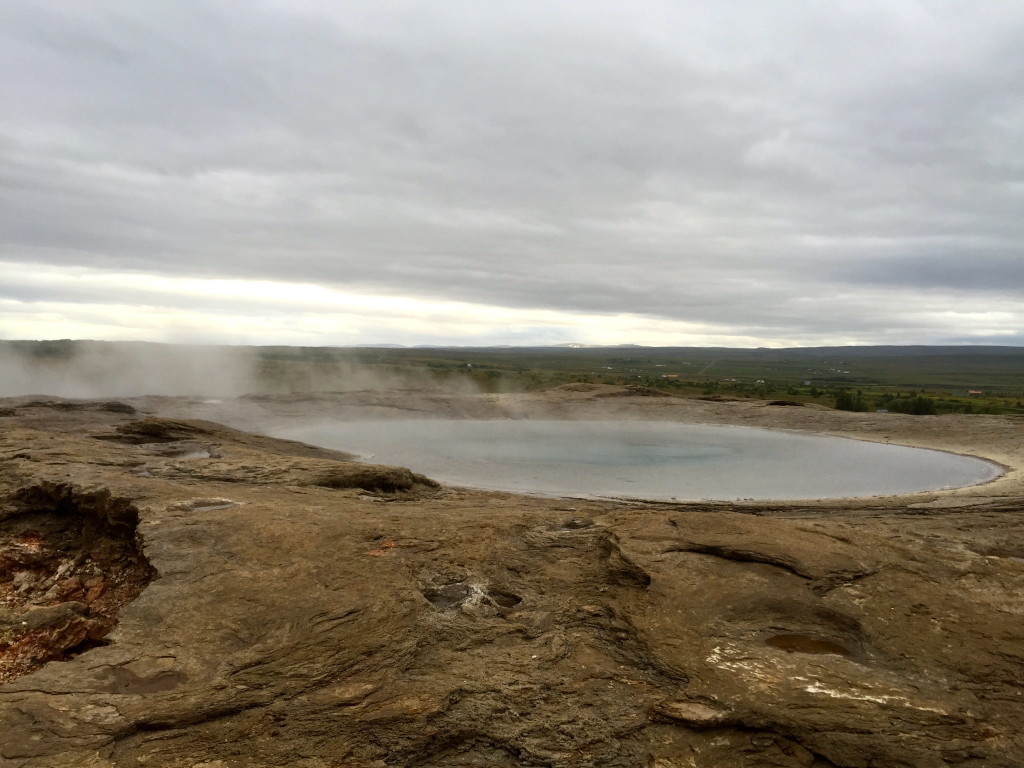 The landscape is beautiful and you are guaranteed to see a geyser erupt. The site also has a nice facility with bathrooms, as well as a gift shop and cafe, if case you are interested in dishing out mad money for a hot coffee or an Iceland magnet (which I was not, but hey, you do you.)