Weird Museums: Forney Museum of Transportation in Denver
The Forney Museum of Transportation is far from a famous Denver landmark and it certainly wasn't at the top of my to do list when I booked my last minute trip to Denver in the fall of 2016. I'd been to Denver countless times before, so I'd seen a lot of the must-sees. I decided to branch out a bit. I'm not much of a museum person, but I had a day to kill and the Uber ride wasn't too expensive, so I decided to give it a try.
Getting to the Forney Museum
You'd think that a museum would be well-marked and easy to find, but when it comes to the Forney Museum, you'd be wrong. My Uber driver and I listened to Google Maps tell us that we had arrived while we drove around the area in circles for a good 5 minutes before we realized the museum was hidden away behind some sketchy looking fences. The building doesn't give off that "come on in and check us out!" vibe that most museums do. When you walk in, you'll also kind of feel like you just stumbled upon a train enthusiast's gift shop. It's kind of awkward.
But wait, there's more!
I eventually figured out that you go to the cashier and pay to enter the museum. The cashier then informed me that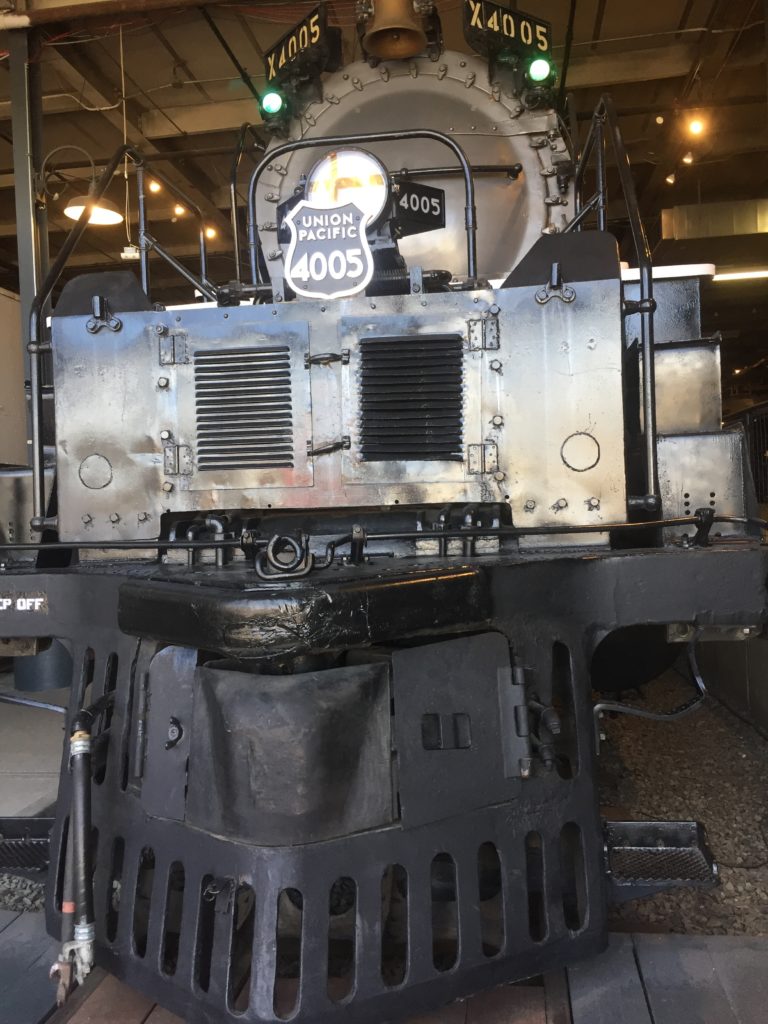 absolutely no bags, not even purses, are allowed in the museum. This was terrible news, as I had a cold and was hoarding several packs of tissues in my purse. I was presented with a free locker key and told to lock up my belongings before being buzzed into the actual museum.
The buzzing-in process makes you feel like you are gaining access to a super exclusive transportation nerd club, which you basically are. The Forney Museum of Transportation was founded by J.D. Forney and was originally just his private collection. His wife eventually added her flair to the collection by outfitting the extremely creepy mannequins with clothing from her personal collection of 1920s memorabilia. The museum has expanded and now includes over 600 artifacts such as cars, trains, and motorcycles. The vehicles and other transportation-related memorabilia were actually pretty cool to look at, however…
The museum has a super weird vibe
You remember that feeling you'd get as a kid when you were at an old person's house that was full of really interesting looking toy-like objects but every time you so much as looked at them you were reprimanded? That's kind of how I felt at the Forney Museum. Don't get me wrong, I totally understand why they don't just let people climb into classic cars and stomp their way through antique trains, but there were several things in the museum that seemed to tease you on purpose. There are displays that show you an example of the steering mechanisms of a train that have angry "NO TOUCHING" signs all over them. The museum was extremely quiet and even had signs asking you to keep your voice down. My runny nose sniffles literally echoed throughout the museum. The aforementioned creepy mannequins seemed to stare at you from the weirdest places, giving you a "frozen in time" feeling in a not-so-pleasant way. The trains were especially frustrating, because there were often trails that lead you right up onto a train's platform, only to have a big chain blocking you from actually looking inside the train. What was even weirder was that a lot of the trains clearly had elaborate scenes set up with mannequins made to look like travelers, but there was no way to actually look at the scenes even through a window. You could just catch a glimpse of what you were missing out on.
This seems like a place that kids would love, but also a place where kids would be uncomfortable
I'm not saying the museum itself is against kids. They actually have a discounted entrance fee for children. However, as I explored the museum, I kept thinking about all the children I have worked with and how much they would love seeing these old cars and huge trains, but I also felt like bringing them to this museum might be difficult. If I, a fully grown adult, felt stifled by the "keep quiet" and "no touching" signs, how would a child feel? I was trying to share my experience on snapchat, but even talking into my phone felt wildly inappropriate in the oddly quiet setting. I can only imagine how difficult it would be to keep an excited kid calm and quiet when standing in front of a massive train.
The Forney Museum of Transportation collection is worth seeing
Although I found the museum's vibe to be very strange, I still thought the collection was pretty cool. I was pleasantly surprised to find that they had more obscure items such as a tiny car a dad built for his child that could go 20mph and was street legal for a short time (Father of the year award!) and bumper cars. It even had some pretty interesting conspiracy-theory stuff that showcased cars from the mid 1900s that could use extremely small amounts of gasoline for long distances whose production was mysteriously shut down after big time car manufacturers and gas companies found out about them.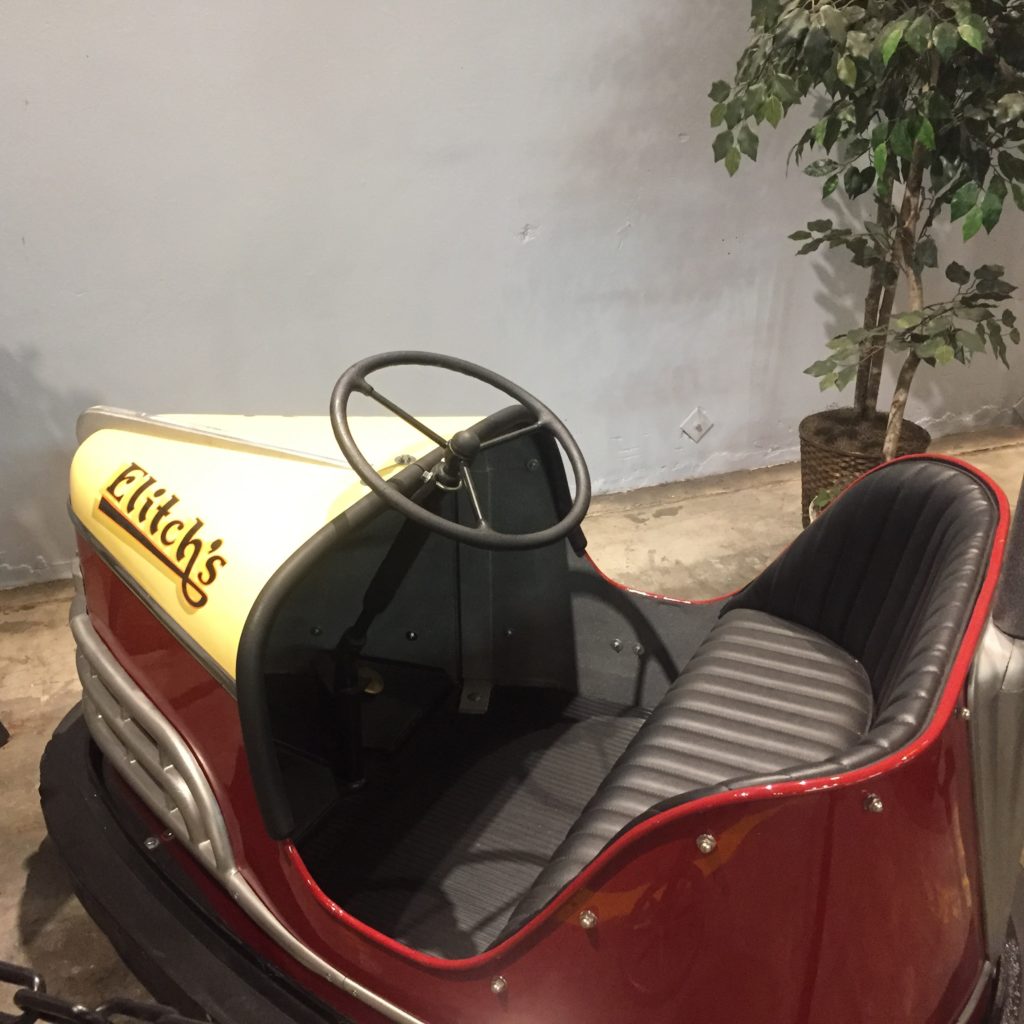 I'm the type of person who rushes through museum exhibits, so I only spent about 45 minutes to an hour here, but I imagine a transportation enthusiast could spend double that. There are a lot of informational signs with fun historical facts and stories. If you're super into antique/vintage cars, trains, and motorcycles and/or really into history, this is a great museum for you. If you like to explore weird places with dead-eyed mannequins, this place is also for you. What do you think, will the Forney Museum of Transportation be on your itinerary for your next trip to Denver, Colorado?
One Response to Weird Museums: Forney Museum of Transportation in Denver