Everything You Need to Know About Flying with Wow Air
Every time I told someone I was going to Iceland, they asked me why. My answer was always the same:
WOW Air had flights on sale. So I bought one.
WOW Air is a budget airline based out of Iceland that operates mostly in Europe. However, in 2015, they opened up flights leaving from Boston, MA and Washington, D.C. I knew next to nothing about the airline before purchasing, so I've gathered all the info you need to make an educated decision before purchasing your own flight!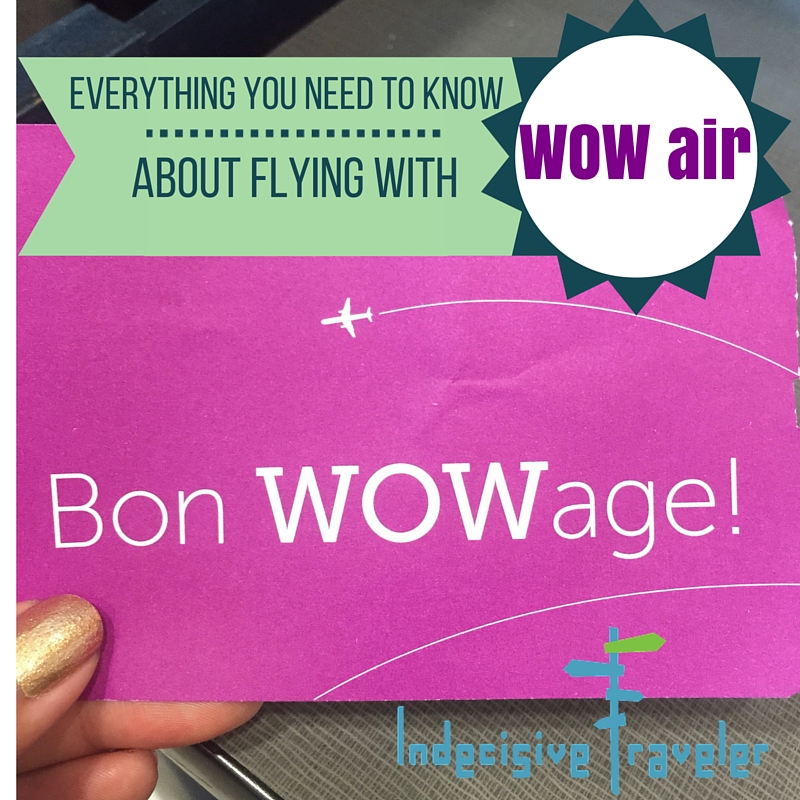 I'll admit it – I was being totally spontaneous and did little-to-no research before clicking "purchase flight." This did end up backfiring just a tad.
I had skimmed over the cancellation and change policies, but I didn't really do enough digging to fully prepare myself for the consequences of buying not one, but two flights. You see, my boyfriend, Pedro, was originally supposed to come with me. When unforeseen circumstances made it impossible for him to travel with me, I didn't panic initially, because WOW Air allows name changes for a fee. I was a little surprised by this, because I had never seen an airline offer this before. I was delighted, and figured I could easily convince a friend to take over Pedro's ticket, and I would be on my merry little way to Iceland.
Yeah, no, it didn't work like that at all
I called WOW Air fully ready to provide them with the name and passport number of my substitute travel companion, and at first the Customer Service agent was more than happy to help. She pulled up my reservation and then her voice went from chipper to concerned. She explained that name changes were only available for flights within Europe, not the US, and that this was a US federal regulation.
Had I not been blinded by amazing sale prices, I would've have thought this through and questioned the whole name change thing and realized the US would never allow something like that. Sadly, all I could do was collect a very small portion of Pedro's ticket price, and forfeit the rest of the flight.
I ended up finding a friend who was in Europe who wanted to meet up in Iceland, so my WOW Air experience continued. Here's the breakdown of how this airline works.
Luggage Restrictions
Like any budget airline, WOW Air has strict rules about how much luggage you can bring and is not shy about charging you extra. There are various fees you can pay prior to your flight to be allowed extra luggage/weight. If you wait until you get to the airport, you are going to be paying significantly more.
Luggage policy update!
This has changed twice since my flight, so it seems they make updates often. As of February 2017, only a personal item is included in your ticket price.. This is a bummer because when I flew, a carryon was included, but no personal item. In mid 2016, they added the personal item, free of charge. It seems that now they have substituted the much smaller personal item for the carry-on for luggage included in the flight price.
The personal item may be 17 x 13 x 10in / 43 x 33 x 25cm. They do not list a weight restriction and from what I understand, no one will weigh your personal item provided it is under the size restrictions.
Interestingly enough, the luggage update removed weight restrictions from the carry on as well. Previously, Wow Air was pretty intense on weighing bags and quick to charge your overweight fees, so that's pretty strange. They do, however, list a size restriction, which is 22 x 18 x 10 in / 55 x 45 x 25cm.
For some weird and pretty frustrating reason, Wow Air changes the fees attributed to carry on luggage based off the length of your flight, so it's important to make sure you know which fees apply to you.
Flights between Iceland and the US East Coast or Canada (Flights over 4 hours)
For these flights, a carry on bag comes with a fee of $40.99 when reserved online, $49.99 if paid for at check in, and $99.99 if paid for at the gate for flights under 8 hours.
Flight between the US West Coast and Iceland (flights over 8 hours).
The carry on fees jump to $50.99 for online reservations and $69.99 for reservations at check-in. The fee at the gate is still $99.99.
Connecting flights between the US West Coast and Europe (8+ via flights)
Carry on bags are $50.99 when reserved online, $79.99 when purchased at check-in, and $99.99 when purchased at the gate.
Flights under 4 hours
The online price goes down a bit for this one. Carry on bags are $20.99 when reserved online, $49.99 when purchased a check-in, and $99.99 when purchased at the gate.
You can see a full chart of fees here.
How to stretch your personal item space
When I flew with WOW Air, no personal item was allowed, so I used this genius Duty Free bag hack. While the updated policy allows for a small personal item, it does not include a free carry on. So if you are trying to keep your costs low and your personal item is bursting at the seams, I recommend using this trick.
WOW Air's site now states that you are allowed to carry on one Duty Free Shopping bag in addition to your carry-on and personal item.  Here's what I did: I went to Duty Free and purchased one giant Toblerone bar and then asked the cashier for the largest bag she had. I then dumped my purse and other in-flight essentials into the bag.
Suck it, luggage restrictions
Yeah, I thought I was pretty damn clever. Then boarding time came around and freaking everyone was carrying a personal item and zero fucks where given. In fact, the whole boarding process was basically a mass of people moving towards the gate without any lines or organization at all. So it seems that as long as you can get passed the check-in counter, you can pretty much board with whatever you want. I have, however, heard from readers that some flights are stricter than others, so it couldn't hurt to have a large Duty Free bag on hand.
Check in
*Check in policy update!*
Previously, Wow Air did not offer online or self-service check in, due to the luggage restrictions. Passengers used to be forced to go to an agent for a boarding pass so they could weigh your luggage and, presumably, measure it. However, as of this update (February 2017) online check in is now an option! If you are flying with just a personal item and carry on, you can check in online from 24 hours up to 1 hour before your flight. You will be able to get a mobile boarding pass or print it out, with the exception of passengers traveling out of SFO/LAX/BWI/BOS, who are required to print out a boarding pass as mobile boarding passes will not be accepted at those airports.
In flight
WOW Air does not provide any complimentary service or entertainment. They do, however, have plenty for purchase, should you be so inclined. Flight attendants come around with iPads for rent, beverages for sale, and an in-flight menu. I packed my food and beverages ahead of time and entertained myself. I recommend you do the same.
The plane itself is pretty comfy and spacious. I got a center seat, but I didn't feel suffocated thanks to the generous legroom.
Quirky and cute
A lot of budget airlines get a bad rep for being strict and cold. WOW may have strict guidelines, but they are anything but cold. The airline seems to focus on being friendly and playful, down to every last detail. Even my boarding pass was happy to see me.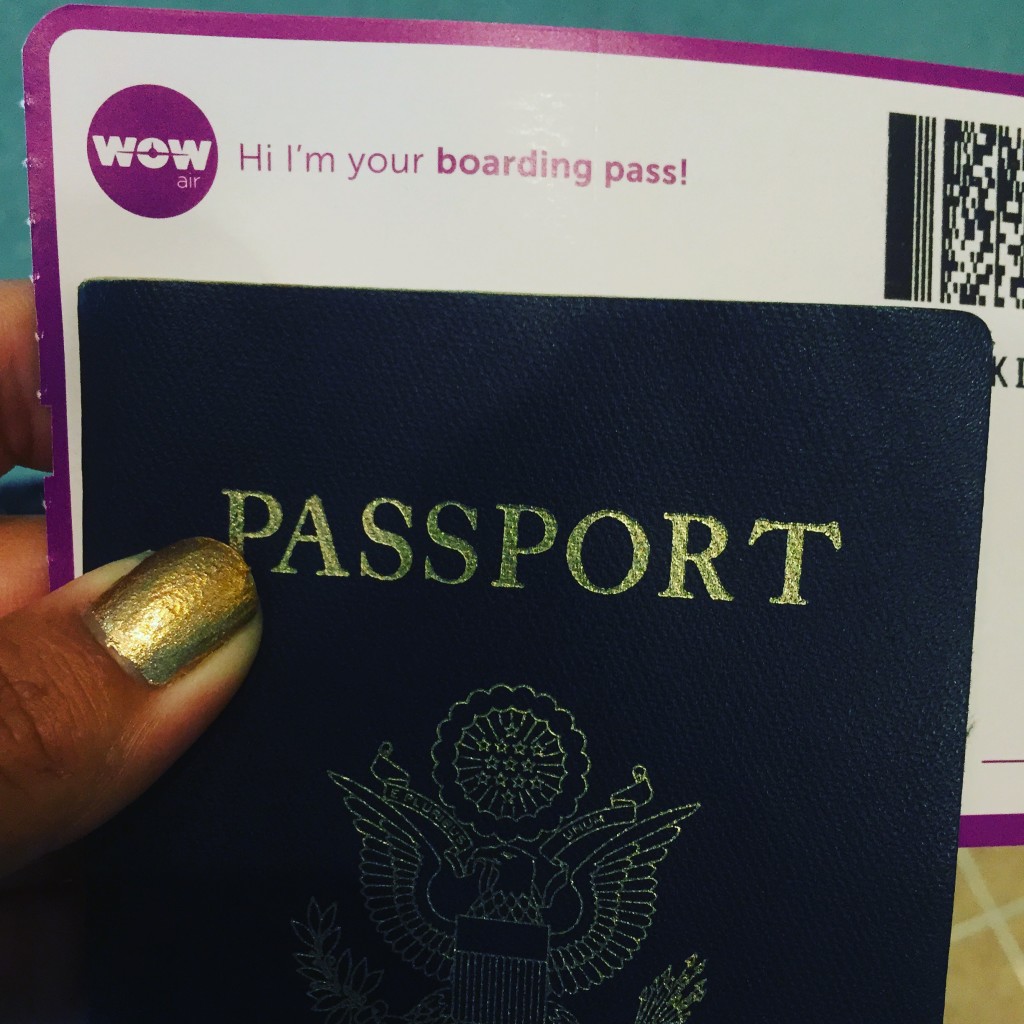 Once on the plane, you'll be assaulted with the color purple. The flight attendants are decked out from head to toe, and the carpet screams WOW in purple as well.
Your seat will greet you with either "Be my guest" or "Hi, I'm your seat."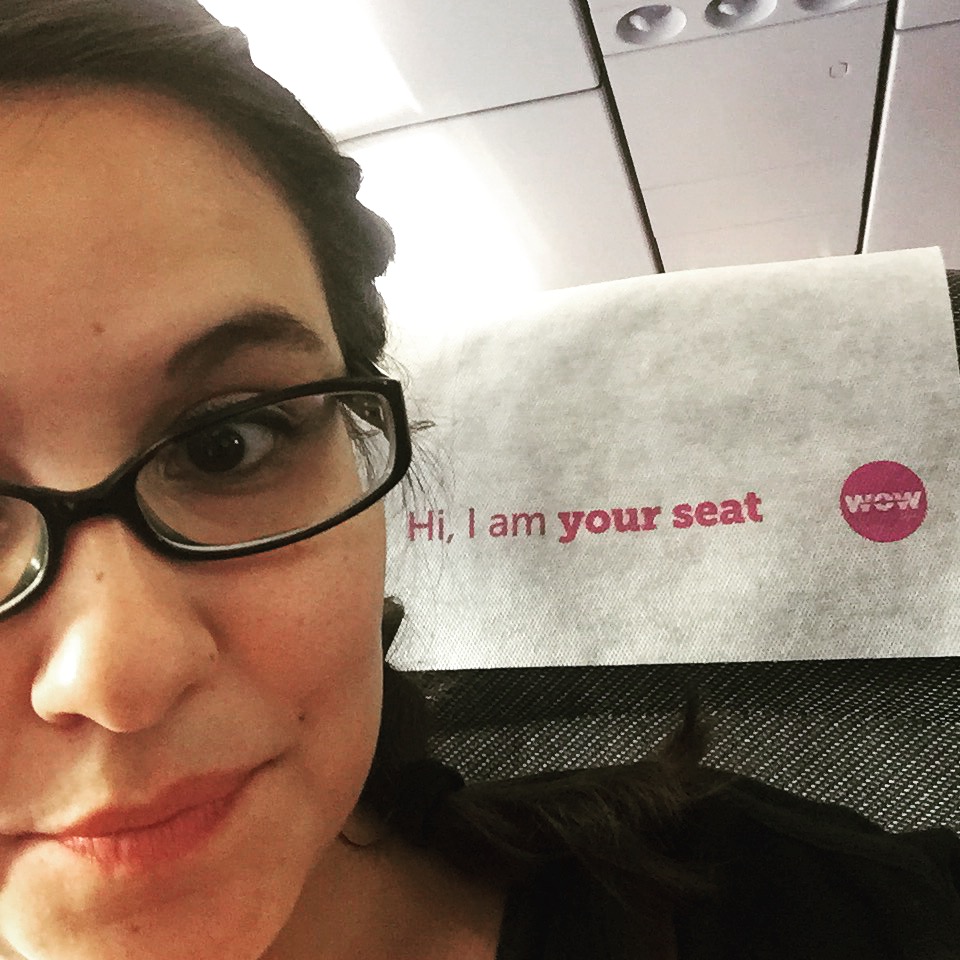 Your attendant bell with read either "Ring my bell!" or "Honk if you're hungry!"
Was it worth it?
The real question is, are the cheap flights worth it or too good to be true? Worth it! Just learn from my mistakes caused by my overzealous spontaneity. Do not book a flight unless you are 100% sure you can go. You should also consider how much you want to pack before booking, as the extra luggage fees add up very quickly. If you pack light/book extra luggage ahead of time and bring your own snacks, drinks, and entertainment on the plane, you have a chance to get to the beautiful country of Iceland (or one of the other European destinations) for a pretty low price.
168 Responses to Everything You Need to Know About Flying with Wow Air