Fall Adventures in Denver
I'm currently based in Puerto Rico, so my seasons look like this: crazy hot summer, semi hot summer, rainy summer, and summer with Christmas lights. The problem is, I'm obsessed with autumn. I crave crisp air, changing colors, cozy foods, and fall adventures. As the weather gets colder, most people book vacations to somewhere warm, but after sweating my way through September in Puerto Rico, I was dying to wear a hoodie. We all want what we can't have! So, in October I booked a last-minute flight to Denver to visit one of my best friends and partake in all the classic fall adventures I could squeeze into one week.
Fall Adventures Checklist: See all the trees
Ok, I obviously didn't see ALL the trees in Denver but I did make an effort to truly experience all the colors around me, everywhere I went. Usually, fall happens gradually, so it's easy to walk past the colorful leaves and not think much of them. I had the unique experience of going from a tropical island to a crisp, fall wonderland, so instead of stopping to smell the roses, I stopped to appreciate the trees.
I also spent a day lounging in Washington Park. We packed a picnic full of fancy cheeses, not-so-fancy but still tasty crackers, and local Denver hard ciders and spent the day breathing in the fall air, looking at the gorgeous trees, reading books, and napping outside.
A trip to the pumpkin patch!
As far as fall adventures go, this is a pretty quintessential American fall activity. I actually texted my Brazilian sister-in-law the day I headed out to the pumpkin patch saying "I'm about to go buy a pumpkin." She responded saying "If I told my family you were going to pay money for a pumpkin, they would think you were crazy."
It is kind of weird, but you know what? I freaking love it. There is something about walking through a pumpkin patch and hunting down the "perfect" pumpkin that makes me so very happy. It also happened to be a ridiculously beautiful day.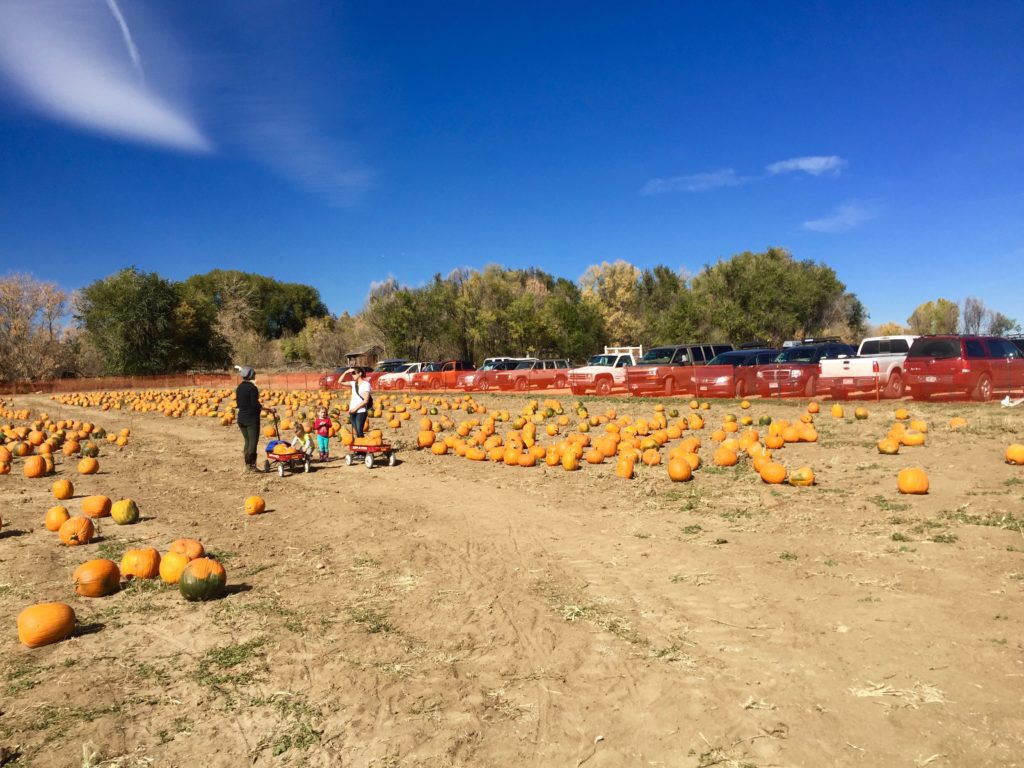 I did practice some self restraint and bought a reasonably sized pumpkin, knowing that I would only get to enjoy it for a few days. I also decided to purchase two mini pumpkins, because I think they're adorable. I smuggled them back into Puerto Rico. I guess "smuggled" is a strong word seeing as there is only an agricultural item check on the way out of Puerto Rico, but it's probably still frowned upon. But you know what's not frowned upon? Giving one of those cute pumpkins to your 5 year old nephew, who has never seen one before in his entire life.
Carving pumpkins
You can't buy a pumpkin without carving it! The thing about pumpkin carving is that it always sounds super fun and whimsical because you have a whole year to forget that it's actually pretty time consuming and messy.
Word to the wise: carve first, drink alcohol later.
We wanted to start pouring drinks as soon as we sat down, but then we remembered that we were literally playing with knives so we decided to at least get the pumpkin goo out first.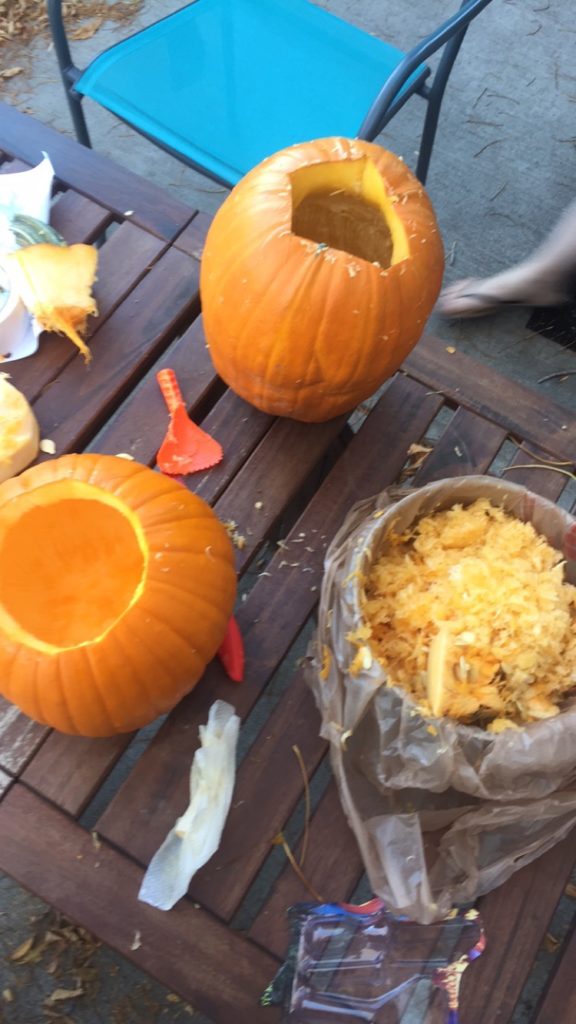 I'll be honest, I was sipping on hard cider before I got to the carving portion, but I'd say the Jack-o-Lanterns still turned out pretty great! However, either my pumpkin was thin-skinned when I got it, or I took the cleaning-out process way too seriously because my jack-o-lantern glowed like an orb.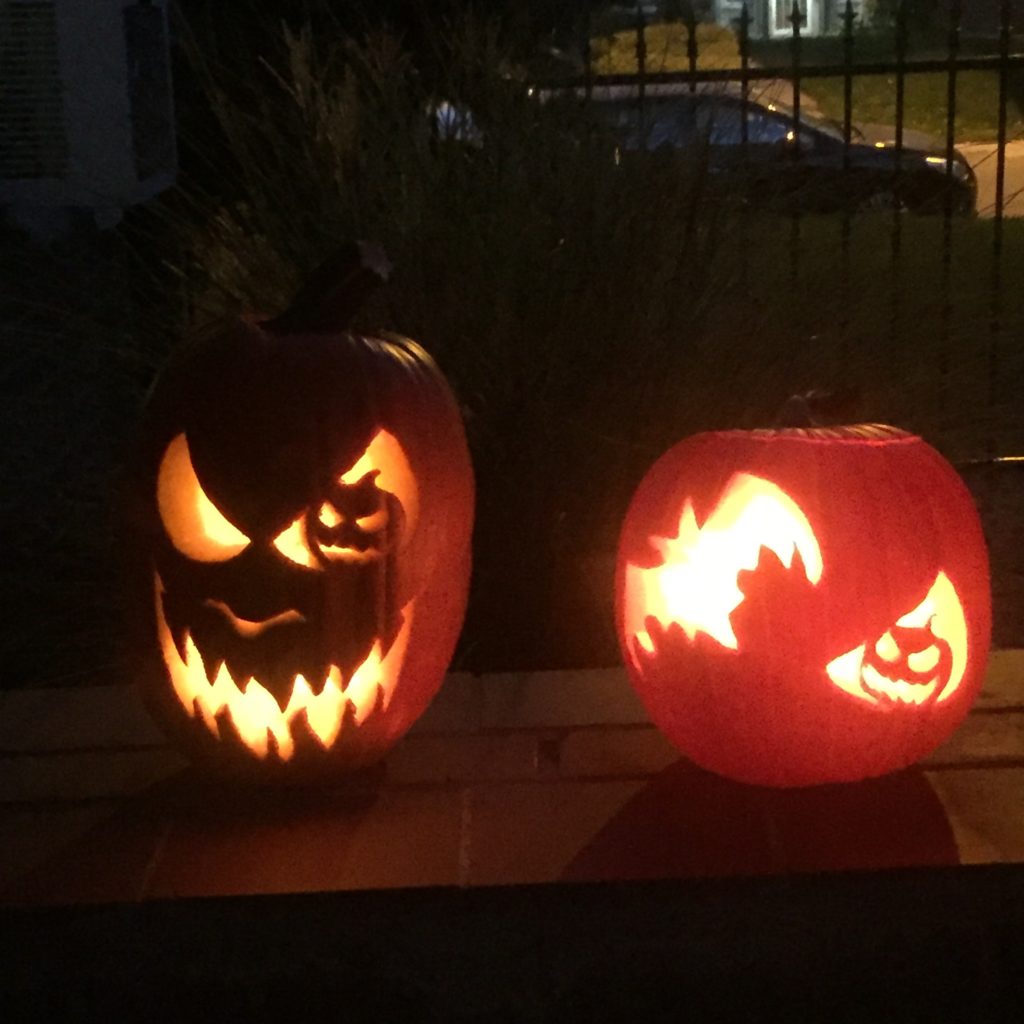 My last minute fall adventures trip was absolutely what I needed to take a break from the endless summer of Puerto Rico. I was also able to book part of my trip with airline points, making the whole experience a little more budget friendly.  Traveling is all about experiencing different things, and for me, fall weather was the exciting experience I needed.
One Response to Fall Adventures in Denver