A Drive to Echo Lake
My last minute trip to Denver was all about my desperate desire to experience some fall weather, but I ended up getting a touch of winter as well! A local friend of mine had an unexpected day off and was kind enough to take me on a scenic mountain drive.
A drive to Echo Lake
Echo Lake is only about an hour drive outside of Denver. Of course, the further into the mountains you go, the colder it gets, so since I was there in late October, the trees were bare and snow was on the ground.It wasn't the fall I was looking for, but the views were still great!
Be prepared
It's just a short drive outside of the city, but it's still a drive into the mountains so it's important to come prepared. October was a little late in the season, so most of the services along the way were closed. We saw signs for tiny restaurants and activities along the way, but all of them looked closed. I was pretty disappointed to see a very intriguing "Trout Fishing" sign only to find that the mysterious middle-of-the-mountains trout fishing shack was closed for the season. Considering it was only halfway up the mountain and no where near Echo Lake, I'm not really sure where they got those trout, and now I'll never know.
What to bring
Water
Snacks
Fully charged phone/extra battery pack
Warm clothing
Weather appropriate shoes
It wasn't a particularly treacherous road, but as we were driving up, we hit some black ice. I had a skilled driver, but I'd still recommend having all the usual road trip safety essentials, including a fully charged phone just in case you need some help. During the 2 1/2 hours we were traveling to and from Echo Lake, we only saw 2 other people, so while it's not completely remote, it's not exactly populated either.
As for the weather appropriate clothing and shoes, I am pretty much the worst at this. I live on a tropical island, so my warm clothing collection is pretty limited. I brought my warmest shoes, which, pathetically, are a pair of chucks.I also was wearing a dress with leggings, with a flimsy scarf.
Due to my outfit, it wasn't really feasible to walk around in the cold air, so I just snapped photos of the lake until my fingers went numb, then ran back to the car. But hey, the view was worth it.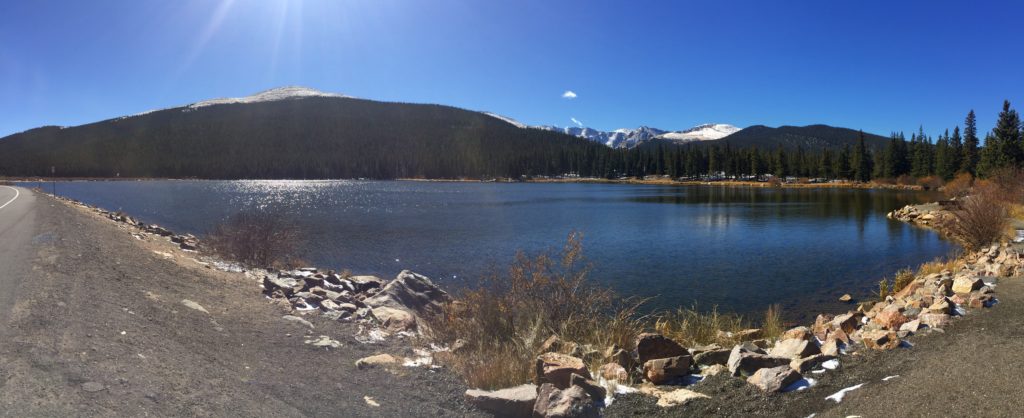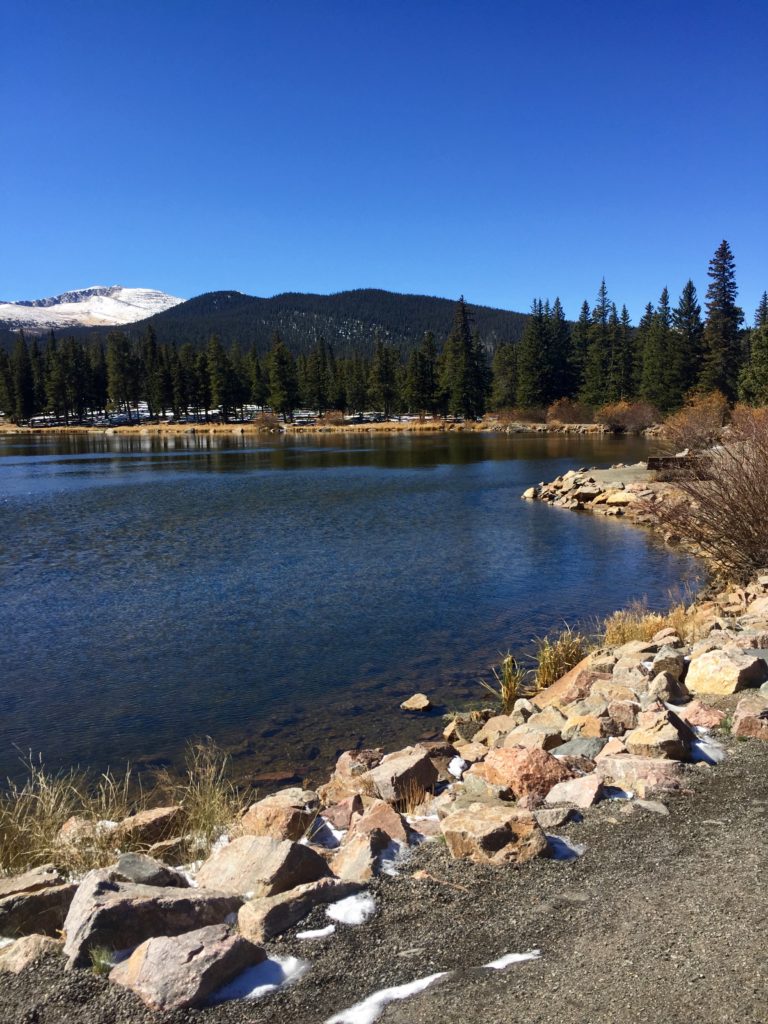 My trip was quick, but this would be a lovely place for nature walk if you like that kind of thing. If you don't mind the chill, a picnic with some hot chocolate would be super cozy as well. The view alone is worth the drive!
2 Responses to A Drive to Echo Lake