Eating My Way Through Baja California
 I know most photo essays are all about gorgeous views and beautiful scenery, but I decided to make this one all about food. During my 5 day trip to Baja California, Mexico, I ate a lot of incredible stuff, some of it traditional, some of it less than so, but pretty much all of it was incredible. I'm leaving out the typical tacos and including some dishes that left me pleasantly surprised. I'll make sure to tell you where I got eat tasty dish so you can try to hunt down these delectable items for yourself!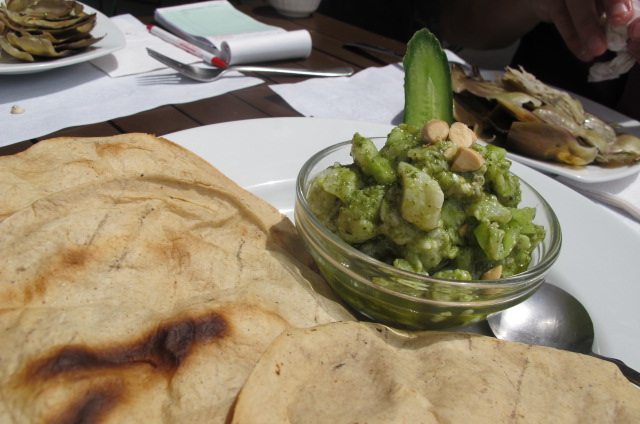 Lime cucumber ceviche? Yes, please!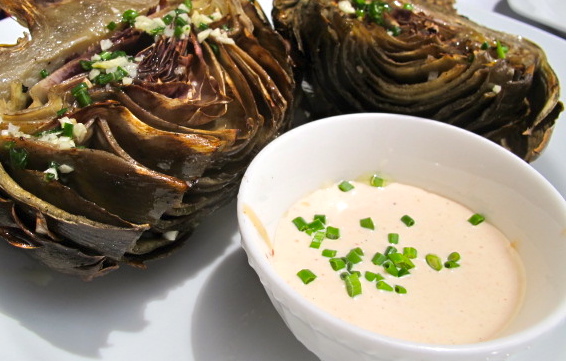 You can get these incredible roasted artichoke hearts with homemade spicy dip along with that rockin' ceviche at Alximia winery, courtesy of Charlie's grill. I got to eat the heart of these artichokes, which was awesome for 2 reasons: 1. I got to say the words "Yes, I'd like to eat the heart." (In Spanish, making it WAY more badass) and 2. It was so freaking tender and delicious. 
I didn't actually eat these fish, but who could resists snapping a photo of these beautiful specimins? You can pick yourself up an entire fish at the fish market in Ensenada.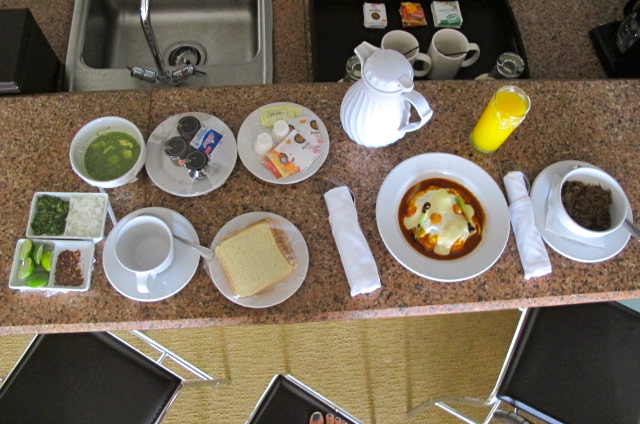 According to the talented chef at Hotel Coral y Marina, this is breakfast for one. He sent this up to me after I told him I loved Mexican breakfast. It was pretty hard to get it all in one photo so I'll just tell you what's happening here: Fresh cilantro, onions, lime, and chiles (toppings), chicken in a salsa verde, toast with a variety of marmalades, fall-off-the-bone beef, and some sort of incredible egg, chile and saucey awesomeness in a bowl.
That same chef is responsible for the next 3 dishes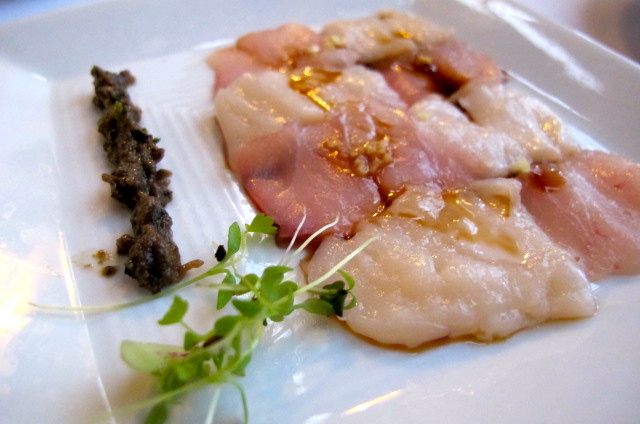 Simple and elegant ceviche.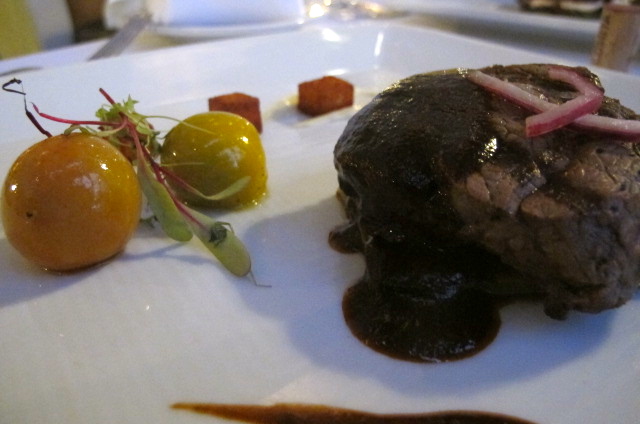 Steak with fresh baby tomatoes and tiny potatoes.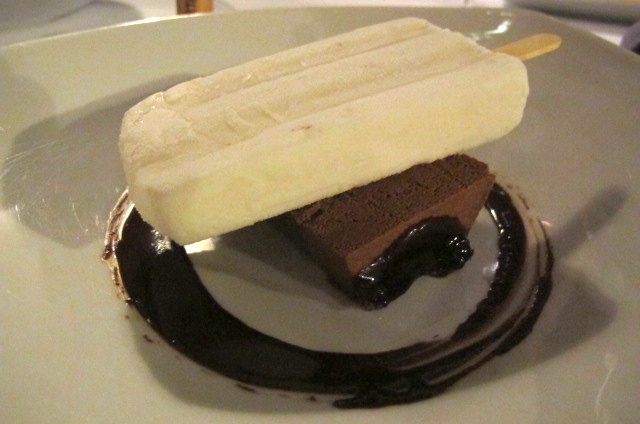 Holy crap. This is a creamy coconut popsicle over chocolate mousse. Normally, I am not too interested in desserts (unless it is ice cream) but this combination was a delight.
Wait, what? What are these flowers doing here? Oh wait, they're freaking edible! I plucked a few of these fresh from the giant garden at Rancho La Puerta and ate them with my salad.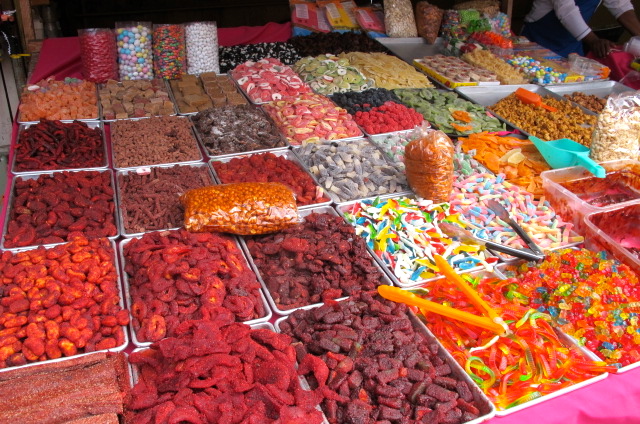 I may pass on dessert, but I seriously love candy. This impressive spread can be found in the Bufadora market. A lot of these have chile powder slapped right on top of their fruity goodness. I'll admit, I was not a fan of the super chile-fied dried mangos, but I bought plenty of other treats to keep me satisfied.
I, of course, squeezed plenty of beans, rice, and tacos into my meals during my trip, but I felt all of these dishes deserved a bit of your attention. Buen provecho!
2 Responses to Eating My Way Through Baja California