Castro Theatre San Francisco
There is something so beautiful about an old theatre. I was thrilled that I was able to catch a movie at the Castro Theatre while I was in San Francisco.
The Castro Theatre was built in 1922 and was designed by Timothy L Pflueger, who later became a very well known Bay Area architect. The Castro Theatre was declared a historical landmark in 1977 and still plays movies today.
The Castro shows indie films, classic movies, and foreign pictures. While I was in town I was able to catch a film in Spanish, which was an extra treat. The film was called "Hable con ella" (Talk to Her) by Pedro Almodóvar. It was just the kind of wonderful but strange film that would be too off-beat for a mainstream theater but perfect for a place like the Castro.
The theatre even has intermission, during which a organ player performs in front of the velvet curtain that covers the movie screen. The whole atmosphere was so charming.
If you are in San Francisco, I highly recommended checking out the special events happening at the Castro Theatre during your stay.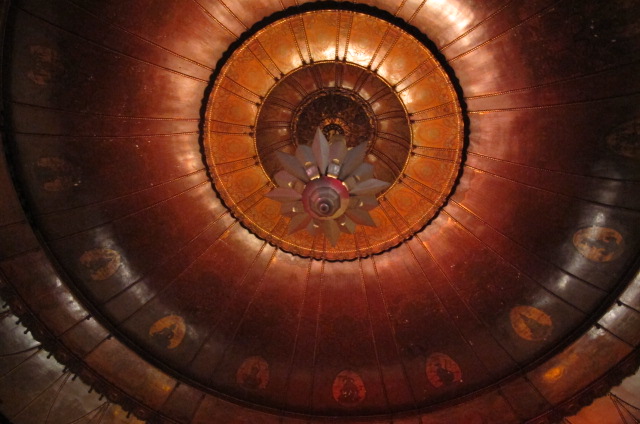 Even if you don't see anything you'd like to see, you should consider popping in just to see the architecture.
3 Responses to Castro Theatre San Francisco